and yet Joy…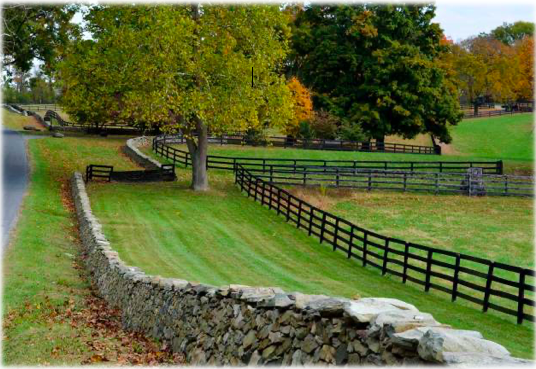 and yet Joy…
We spend considerable time and energy worrying about the future of the Blue Ridge Mountains. Will the warming climate kill the trees we love? Will the zoning code changes bring more cul-de-sacs and shopping? Will our water be polluted? Will our conservation laws and protections actually be enforced?  Will the economy force farmers to sell their land to housing developers? Can we preserve pleasant places to walk, ride bikes and horses?
In all of this day-to-day concern it is easy to lose track of the JOY of living here. We are all blessed to live in one of the most beautiful and prosperous regions of the Country and one with a deep history stretching back well before written records.  From the Woodland and Algonquin cultures to George C. Marshall to today we can walk and touch grounds that children across the country read about in their history books.
Our worries and concerns about the Blue Ridge are appropriate. The threats are real and serious but today – one week before Thanksgiving – let us take a couple of minutes to revisit a few of the memories that have given us JOY in living in and near the Blue Ridge.  In the following paragraphs a few people share with us their favorite memories.
A couple of amusing incidents leap to mind, both related to our pond. 
The first is our experiment with wild rice. We are trying to get it established because it is a magnet for wild ducks. The first time we sowed it, ducks we had never seen before here (ring-necked and blue wing teal) showed up and paddled around eating all the seed before anything could grow. We had to build a cage to protect the seedlings.
The second is the time a fox chased our rooster down the hill and into the pond. The rooster forgot he could fly, so he swam across to the island. We had never seen a swimming chicken before. The fox must have been surprised too because she did not try to follow. After the fox left, the rooster remembered he could fly, flew back over, and ran back to the coop to hide.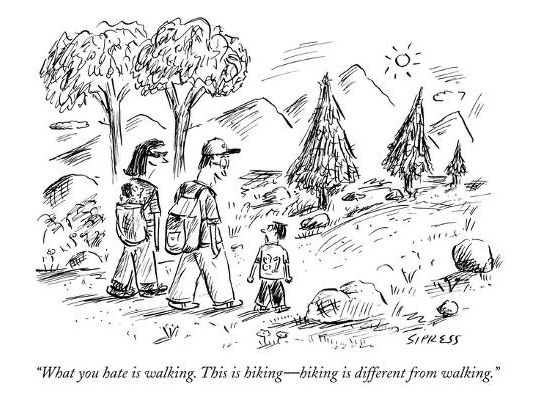 Here is my story:
It was a very cold winter's afternoon (back when we still got cold winters) about 30 years ago.  And we had received about 6-8 inches of very dry snow the previous evening.  The snow was fresh and beautiful due to a bright blue sky.  There was very little wind.  I decided to take a walk around the farm to check things out.  It being a recent snow there were hardly any animal tracts, just a few deer.  I walked slowly to the farthest field from the house.  And turning a corner out of the woods I saw a fox about 100 feet away staring very intently at the ground.  I watched it, not moving for about 5 minutes until I figured out that he was focused on his dinner; a mouse under the snow.  He would turn his head.  And listen, then leap on his target deep in the snow underneath his feet.  He was not having any success because of the depth of the snow.  I decided that I would see how close I could get to him.  I slowly walked up the hill to his position stopping along the way but he was so intent on his catch that he did not notice me.  Finally, when I was about 20 feet away, he looked up and saw me.  He jumped high up in the air and ran off as fast as he could. When he jumped I jumped also.  And ran in the other direction. I was amazed that I got that close to him.
It was such a pleasure to walk in the snow that day, only hearing the crunch of my feet.  I will always treasure the beauty of that afternoon. 
Patric Copeland 
Many years ago, I moved from Fairfax County to Blacksburg and the campus of Va. Tech – which at the time we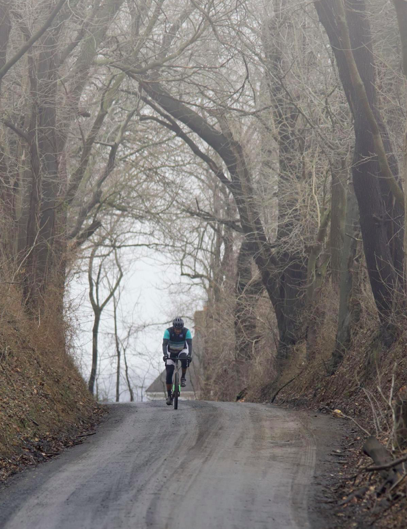 knew as VPI.
My proudest accomplishment over those four years is that I managed to meet an intelligent, strong willed, beautiful young lady from Roanoke and convince her to consider spending the rest of her life with me.
After considerable discussion, deliberation and debate we agreed that it was appropriate and necessary for her to meet my parents and family in Northern Virginia.  Something she viewed as more of an obligation then a celebration. Concerned about all the standard things that concern a young woman meeting the family. Worried that religious differences would be important. Worried about culture clash – she had never been to the DC area. Worried about different life experiences.
By the time of our trip to Northern Virginia, we had known each other for several years and were well into thinking about a life together, but we had not taken any of the really serious steps. We were not even engaged as far as our family or friends knew.  If we were going to change our minds now would be the time to do it with minimum awkwardness or embarrassment.
Early on a cool, sunny spring morning we left Roanoke purposely taking the least direct route possible getting on the Blue Ridge Parkway a little outside of Roanoke and continuing all the way to Front Royal on the Skyline Drive. 
I have always thought of that drive as one of the important and beautiful moments of my life.
During the seven-hour drive through the beautiful spring Blue Ridge Mountains we talked about many things – silly and inconsequential things.  We stopped at most of the overlooks, sometimes for minutes and sometimes exploring a bit in the surrounding woods. At one overlook we had a small picnic she had packed for us.
I remember the flowers poking through on the side of the road the pale green leaves beginning to cover the trees.
I had been on Skyline Drive many times before and had spent more than a few nights camping in the Shenandoah National Park but somehow it seemed that I was seeing the Blue Ridge for the first time and in a very important sense I was.
By the time we pulled into my parent's driveway we had not discussed a single one of my dear young lady's concerns about how my family would welcome her.  Somehow, we both knew with the absolute certainty of youth that those concerns were irrelevant.
We were going to make our own way in life together regardless of what others thought.
This past September we celebrated our 50th wedding anniversary with our wonderful daughter, our grandchildren and our first great grandchild. As we celebrated, we looked from our patio to the Blue Ridge Mountains and I swear they were smiling at us.
Anonymous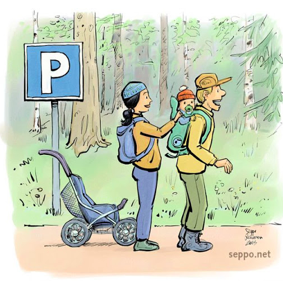 Mountains have always held a special place in my heart. From the Smoky Mountains to the Rocky Mountains to the Sierra Nevadas and countless ranges in between, I have always found comfort in mountains. The Blue Ridge Mountains are no exception. 
Since moving to Loudoun County in 2018, the Blue Ridge Center for Environmental Stewardship, to be the future Sweet Run State Park, has been one of my favorite places to visit. Whether it's during a bird walk, a nature walk enjoying butterflies or the fall colors, on a walk with my wife, or adventuring on my own, I've always felt a peace, calmness, and comfort being at the base of, or on, the mountain. Hiking through the forest, crossing streams, and coming across Gordon Pond is such a fulfilling experience. 
It's one of the great public places in Loudoun where it's possible to get away from the sights and sounds of the hustle and bustle of life.
It's always a pleasure to be able to unplug and recharge in the forest or in the open fields at the base of the mountain. Every trip I've always encountered something inspiring awe, wonder, and a greater appreciation of nature. The Blue Ridge Mountains will always be a part of me.    
Michael Myers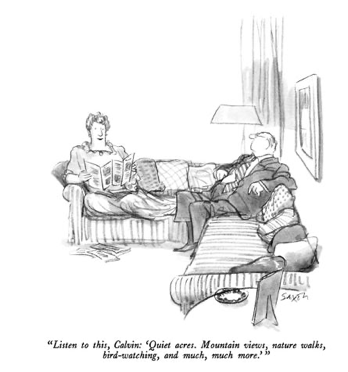 We in western Loudoun look towards the sunset and see the Blue Ridge Mountains forming the county's western border. Pretty, but provincial. As they say, think big.
For me, that means thinking of my life decades ago. As a child and until college days, my family decamped every summer to friends' houses at a preserve of some 3,000 acres atop Georgia's Blue Ridge. Fleeing unending days of 100+ degrees in Augusta, Georgia was a relief. It was an annual time for adults to kick back, tell stories and drink Bloody Marys. We kids had it even better – there were scores of us, canoeing in the big lake, fishing for brim, diving off a twenty-foot tower into frigid mountain water and playing endless sets of tennis. Later, childish play gave way to adolescent (and teen) focus on the opposite sex.
Getting there was half the fun, from the first trip to the last. Snaking roads along mountains meant fabulous views of plains and farms, and especially vistas of ridge after ridge of the mountain range. As flatlanders we knew we were getting closer to heaven.
Several summers were spent at a boys' camp in the Blue Ridge along the South and North Carolina line. I remember its coolness, but even though we were near the top of Cedar Mountain, the counselors had us focused inward on swimming, learning to shoot a .22 rifle and for some reason, making lanyards. The camp highlight was tackling Sliding Rock, sitting on our backsides and letting the cold water race us to a swimming hole some sixty feet away. My shorts were shredded.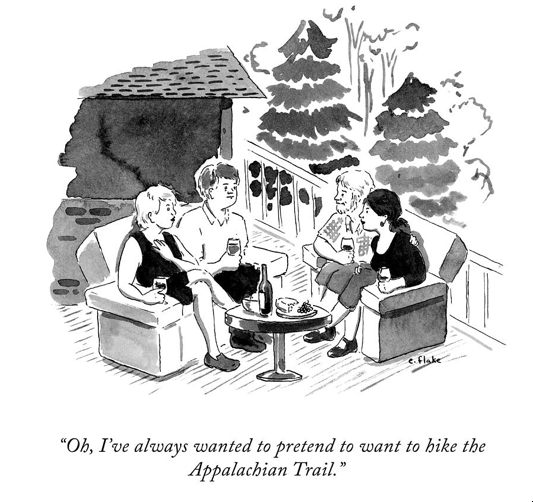 I followed the Blue Ridge to college, spent in Lexington in the Shenandoah Valley. We'd often take dates and blankets to the Blue Ridge Parkway and watch the sun set over the Alleghanies to the west. Mystical times, but chill set in quickly at that elevation so sunset-viewing soon gave in to fraternity life back in town.
Flash forward some thirty years and I'm in Virginia with the Blue Ridge in sight every day. I've often said that Loudoun is the best location in the country, given its proximity to bay and mountains, history and metropoles. We've found that it's also a great jumping off place for short excursions. Skyline Drive is an obvious one we've done several times, most recently with a friend from near Middleburg. We were exercising sports cars but 35 mph speed limit boredom quickly gave way to gawking happily from overlook to overlook, eastward to farms and
villages, and westward across the Shenandoah to the Alleghanies. These were special sights, looking down at the endless valley and outward to high ridges to the west.
Closer to home is Bears Den and standing atop its huge boulders, taking in the vast scenery and perhaps dreaming. A bit further and to the north, right on the Mason-Dixon Line is Pen Mar Overlook. A spur of the Blue Ridge carries the Appalachian Trail to a scene similar to Bears Den. The panorama is of rich farmlands in Pennsylvania, carefully tended and prosperous looking. They stretch endlessly and remind us that man can touch the earth gently.
Not so gentle was our downhill drive from the top of the Blue Ridge to its bottom, down near Tazewell in southwest Virginia. The 30-mile stretch of road is called "the Back of the Dragon" (with its own Wikipedia page.) It depends on how you count them, but there are somewhere between 260 and 438 turns, almost all of them cambered hairpins. The camber, or banking, means that one can take the curve at higher speeds, but few dare. It was a blast, as was a shorter downhill stretch closer to home, leaving Skyline Drive towards Luray. We will definitely do that again.
The Blue Ridge are among the oldest mountains on earth, conveying softness. We see them every day from our front porch. As the sun sets, there's a glow over the Blue Ridge. Often the entire western sky is golden. Other times there's a narrowing sliver of red, marking the sun's final descent over the Blue Ridge Mountains.
Charlie Houston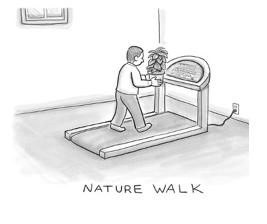 My brother, Nick, is an aficionado of the Google Earth app and he kept telling me that there was a lake above my home on the Blue Ridge.  I live on a lower section of the Blue Ridge and gazing up the mountain, I never really believed him.
Finally, his persistence made me curious, and one day with a friend a climbed an old forest road at an adjoining farm that seemed the mostly likely route.
We reached a certain height and the feeling came over me that I was entering a forest where few people had tread.  The forest was very still.  The trees were huge and silent sentinels to the wildlife surrounding them.
Climbing higher, we found the lake.  By the water's edge was a dilapidated lean-to and a wood bench to sit to contemplate its presence.  The peace and tranquility I felt inside of me reminded me what I treasure most about being in nature.
Peter Weeks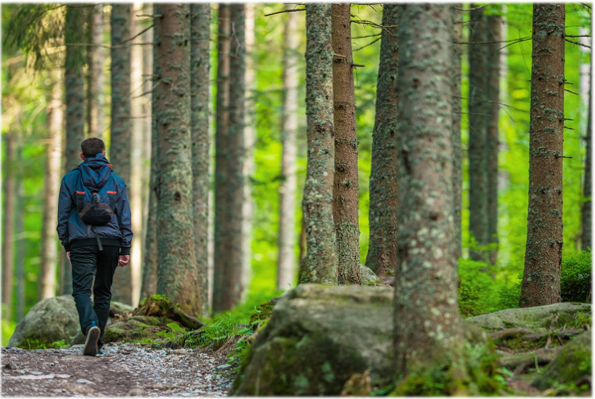 Happy Thanksgiving
Friends of the Blue Ridge Mountains