Happenings Around the Mountain May, 28, 2021
Volunteers Needed – The Citizen's Climate Lobby (CCL) is looking for volunteers to work at least 4 to 6 hours a month. CCL is an international non-profit grassroots environmental group that trains and supports volunteers to build relationships with their elected representatives in order to influence climate policy.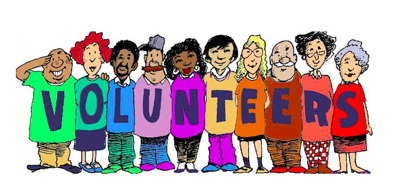 According to the organization's web site: "Our consistently respectful, nonpartisan approach to climate education is designed to create a broad, sustainable foundation for climate action across all geographic regions and political inclinations. By building upon shared values rather than partisan divides and empowering our supporters to work in keeping with the concerns of their local communities, we work towards the adoption of fair, effective, and sustainable climate change solutions."
There is an active Loudoun County chapter. For more information go to: https://citizensclimatelobby.org/chapters/VA_Loudoun_County/
Update – Rockwool — For several years, Friends of the Blue Ridge Mountains (FBRM) has been following the development of the Rockwool facility in Ranson, West Virginia. This industrial plant has the strong potential to generate considerable air and water pollution to a wide area including western Loudoun County and damage our Blue Ridge Mountains, rural tourism, animals, crops, and agricultural related industries throughout the region.
In October 2019, West Virginians for Sustainable Development, in conjunction with FBRM and other conservation organizations filed a formal complaint against Rockwool with the Danish Mediation and Complaints-Handling Institution for Responsible Business Conduct (NCP Denmark).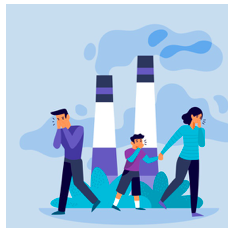 NCP Denmark issued a DRAFT decision that the Rockwool facility does not comply with the international standards of Organization for Economic Co-operation and Development (OECD). The final report will be made public in June.
A formal finding of non-compliance with OECD standards is significant. OECD provides internationally recognized principles and standards for responsible business conduct globally, including environmental and social issues. While their rulings are non-binding, they do have influence and provide a mediation platform. Rockwool will be required to submit an update to NCP Denmark one year from now informing them of steps that have been taken to rectify the deficiencies. Furthermore, a formal finding of non-compliance with OECD standards may give additional weight to the effort to have the new administration at the US EPA become involved. Meantime, West Virginians for Sustainable Development along with FBRM and other partners will follow up with monitoring the air and water put out by Rockwool once it is up and going.
Fauquier County Afro American Story Map – The Piedmont Environmental Council (PEC) has announced that it has partnered with the Afro-American Historical Association of Fauquier County to produce an interactive, online story map documenting the African American experience in Fauquier County.
According to the PEC website: "The story map provides digital access to information about the history and contributions of Fauquier's African American communities, schools and churches established before and after the Civil War.
"In 1860, about half of Fauquier County's population was made up of free and enslaved African Americans. On the heels of the historical periods of slavery, Reconstruction, Jim Crow, the great migration, civil rights and integration, descendants of these residents now make up less than 10 percent of Fauquier's population. Only remnants of their many communities are still present, yet their contributions to Fauquier County remain."
Additional Time for the Loudoun County Zoning Re-write Project — The staff of the Loudoun County Planning and Zoning Department gave a briefing on the status of the Zoning Re-write project at the May 19th meeting of the Loudoun County Board of Supervisors Transportation and Land Use Committee (TLUC). As part of the presentation, the staff requested a revision to the timeline to allow additional time for the Zoning Ordinance Committee (ZOC) and other citizens organizations to review and vet draft text. The staff report specifically cited that there is "some confusion about whether certain residential uses are still permitted in rural zoning districts." TLUC unanimously approved staff request for additional time.