Happenings Around the Mountain – October 16, 2021
October 16 – Breast Cancer Walk — The October 2021 Walk for Breast Cancer will be on the 16th in Lovettsville from 10:00 AM to 4:00 PM. Features of the walk include a live band all day; food from Magnolias at the Mill; Moo Thru Ice Cream; and local beer from One Family Brewing. 
In addition, the Sentara 3D Mammovan will be present during the walk. 3D mammograms catch 40% to 50% more tumors than 2D mammograms.
Money raised at the event will be divided between three local groups: Loudoun Breast Health Network: Stepsisters; and Our Perfect Warrior. These organizations help to pay bills, take care of children, yard work, house cleaning, rides to chemotherapy – things that do not take care of themselves when you are sick.
For more information and to register go to walk4mountains.org.
October 17 – Hail to the Trail — Bring your family and

friends

to Purcellville's Chapman DeMary Trail from 1 to 4 p.m. on Sunday, October 17 for the annual Purcellville Green Expo called Hail to the Trail. This event is free and open to the public, and fun for families, students, and scouts.


The Chapman DeMary Trail is a 10-acre area in the Town of Purcellville that runs along the South Fork Catoctin Creek, part of the Chesapeake Bay Watershed.The area is open to the public for environmental recreation, exploration, and education. The Town of Purcellville holds the conservation easement for this privately-owned property. It is managed through a partnership among Loudoun Valley High School, The Nature Generation, the Piedmont Environmental Council, and the Town of Purcellville.The entrance for the Chapman DeMary Trail is behind the building at 205 East Hirst Road in Purcellville. Get more information at www.PurcellvilleVa.gov and follow the Hail to the Trail Facebook page for updates.
While you're there, meet local environmental experts, participate in fun hands-on activities to learn about nature and the environment, help plant trees, bring acorns and other seeds you have collected, make nature art projects. Gather up your plastic bags to be recycled and bring them to the Maid Brigade table.
There will be live music and you are encouraged walk through the new pollinator garden, planed and installed by five members of Girl Scout Troop 70018.  You can also participate in the Town's annual Arbor Day Celebration with recognition from the Virginia Department of Forestry for the 14th annual Tree City USA designation.
October 29 & 30 – Sky Meadow Tree Planting — Spending a little too much couch time with the NFL and NCAA on your October weekends? How about planting some trees at Sky Meadow State Park for a change of pace?
Join The Piedmont Environmental Council (PEC), Friends of the Rappahannock, Goose Creek Association, John Marshall Soil & Water Conservation District and We Plant Trees for a volunteer tree planting at Sky Meadows State Park on Friday, October 29 – Saturday, October 30.
Friends of the Rappahannock generously donated all of the planting materials and PEC is helping to coordinate volunteers (organizations and individuals) to plant.
Volunteers will be needed in two shifts, from 9 am-noon and 1-3 pm, for planting 1,060 native tree tubelings (scalping, digging holes, planting, and pounding wooden stakes). This is a family-friendly event, and volunteers of all ages are welcome! Volunteers under 18 must be accompanied by an adult.
Online registration through LetsVolunteer.org is encouraged so we can plan effectively for the day's event.Contact: Maggi Blomstrom, mblomstrom@pecva.org, 540-347-2334 ext 7067.
PEC will provide necessary tools for planting, extra water, and snacks (lunch will not be provided). Volunteers are encouraged to wear boots or closed-toe shoes and clothing that they're comfortable getting dirty and bring bottled water. The terrain will be relatively flat, and volunteers will need to maneuver through one fence.
In addition to planting tools, snacks, and water, volunteers will also receive free entry into the park for the day.Sky Meadows is hosting Fall Farm Days each weekend in October and volunteers are welcome to attend at no fee.
AT&T Tower Victory — Letter from The President — The Loudoun County Board of Supervisors has voted to deny AT&T's proposal to build a monopole tower on the Short Hill. The vote was 8 to 1.

A dedicated group of organizations led by Friends of the Blue RidgeMountains, persisted making the argument that it was a visual scar on the mountains, that it would set a precedent to build other ridgeline towers by ignoring current ordinances expressly prohibiting such actions, that it would not significantly improve cell coverage or provide wired broadband, that it would not impact their own installation of FirstNet for first responder communications – AND that the majority of the citizens in western Loudoun opposed its construction.

My thanks to our membership who eloquently expressed their opposition in the form of emails and appearances before the BOS, the Friends Board of Directors, and the resolve of our conservation coalition partners who recognized this was a defining moment upon which our future work in areas such as zoning rested.

United in purpose, common sense prevailed.  Constant vigilance must continue to safeguard what is dear.

Warm regards,

Peter Weeks
President Friends of the Blue Ridge Mountains
Virginians Support Conservation Funding — According to an article published by the Piedmont Environmental Council (PEC) a June 2021 survey of Virginia residents showed strong support for increased state conservation investments to protect land, water, and wildlife across the commonwealth. PEC says that "- – – more than three-quarters of Virginia voters, throughout the state and across party lines, are supportive of the General Assembly dedicating $300 million annually in conservation efforts to protect Virginia's natural resources." 


The survey was conducted by the bipartisan research team and funded by The Nature Conservancy, Piedmont Environmental Council and Trust for Public Land. The survey team consisted of New Bridge Strategy (R) and FM3 Research (D).Despite these growing demands and support among Virginians for strong conservation, Virginia's investment in natural resources has not kept pace with the pressures or demand for more protection. Annual conservation spending has routinely fallen below one percent of the commonwealth's total budget. Additionally, funding levels have been inconsistent.
ZOC Discusses Airport, Mountain Overlay Districts and Parking — The Loudoun County Zoning Ordinance Committee (ZOC) met on Wednesday October 6th to continue review of draft language for the new zoning ordinance. The committee focused on three items – a review of the status of revisions to the Airport Impact Overlay District; further consideration of the revisions to the Mountain Development Overlay District; and proposed sign regulations.
The discussion of the Airport Overlay District centered around two related issues. Will the airport expand by adding a fifth runway and if so when; how will noise patterns change as commercial airlines add supersonic planes. Alaina Ray, Director, Dept. of Planning and Zoning reported that both the Metropolitan Washington Airports Authority (MWAA) and the County Attorney's office are involved with the revision process.
The Mountain Development Overlay District discussion was a continuation of the discussion from ZOC's September 15thmeeting. The committee is focusing on two issues. What exactly is the objective of the Mountain overlay district? Is it to minimize environmental damage associated with development on and near mountain slops or is it to minimize/prohibit development on and near the slops? The committee also discussed the possibility of different regulations for mountain slop areas with existing development such as Bluemont versus mountain slop areas that are not currently developed.
With regard to sign regulations, a consensus developed about two points. One, Loudoun County does not want billboards and
two, the current process for reviewing and approving signs is cumbersome, expensive, and often unpredictable. One point of discussion centered around the role of business signs in the future. On the one hand, so many people rely on GPS and similar systems to find what they are looking for that perhaps the need for signs has been greatly reduced. On the other hand, people looking at their phones while driving is certainly a safety hazard. Perhaps signs remain an important safety feature.
The October 6th meeting concluded with a brief discussion of the relationship between ZOC's review of draft language and staff edits of draft language. After ZOC completed its review of proposed language regarding Farm Breweries some of the language was removed by staff. Some ZOC members expressed strong concern. Ms. Ray supported the removal of the language subsequent to ZOC review saying that all proposed language is considered draft and subject to change until the "final" language is submitted to the public for review which is currently scheduled for April, 2022.
Loudoun Creates Environmental Commission – At the direction of the Board of Supervisors, the County has created the Loudoun County Environmental Commission. The Commission is charged with advising and recommending to Board policies and practices dealing with the environment, sustainability, and the management of energy. The Commission will be advising on both policies and practices for Loudoun County government as well as for businesses and the public.

By-Laws were adopted in July 2021 and two permanent standing committees were established: Sustainable Energy—to advise the Commission on initiatives to advance energy efficiency and renewable energy; and Natural Resources Conservation and Protection—to advise the Commission on all matters related to water and natural resources.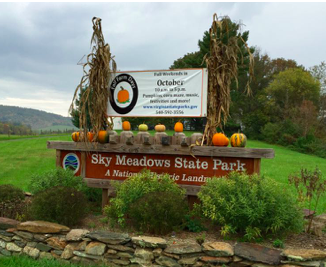 The Commission has been holding bi-monthly meetings since July. Information on how to access the meetings remotely is posted on the Loudoun County Government Calendar and at loudoun.gov/remoteparticipation. The public is encouraged to listen and participate and provide comments during scheduled public input time at every meeting.
Specific duties of the Commission include:
Identifying issues and proposing recommendations to protect, preserve, conserve, and enhance the environment.
Advancing environmental justice policies.
Acting on priority initiatives identified in the Loudoun County General Plan and the Board's Strategic Plan.
Preparing an annual report for the BOS and holding an annual public forum to present the annual report and engage the public on issues of environmental concern. The Commission is planning on conducting its first a public outreach session on Wednesday November 17th 6:00 PM to 8:00 PM and presenting its first report to the Board of Supervisors at the January 18, 2022, Board meeting.
Presenting Loudoun County Environmental Excellence Awards annually to individuals, businesses, nonprofit organizations, and educators for their leadership on environmental issues.
The Commission has 17 members appointed by the BOS representing various industry groups and environmental/conservation groups. The Commission is Chaired by Gem Bingol, Field RepresentativeClarke & Loudoun County, Piedmont Environmental Council.