Trail Users Support Friends of the Blue Ridge Mountains
Have you done any hiking on the Appalachian Trail?  Spectacular, isn't it? Invigorating, life affirming and just plain fun – although the perhaps roller coaster section is a little less fun the more you are carryi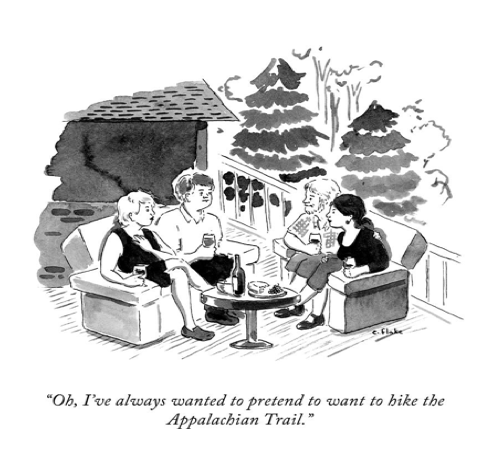 ng.
Three facts about the Appalachian Trail: It is 2,190 miles long from Georgia to Maine. There are more miles of the Appalachian Trail in Virginia – 544 miles – than any other state. The longest portion of the Trail not protected by federal, state, or local parks or forests is the six-county area in Northern Virginia from the Virginia/Maryland border to the Shenandoah National Park. That portion of the Blue Ridge Mountains is the territory of Friends of the Blue Ridge Mountains — — Loudoun, Clarke, Frederick, Warren, Fauquier, and Shenandoah counties.
Development pressures in Northern Virginia are relentless. Help us be your voice to make sure that the Blue Ridge Mountains through which the AT winds in Northern Virginia remain the beautiful, natural habitat that it is today.
Friends of the Blue Ridge Mountains relies upon the generous financial support of those who love and depend upon the Mountains. We ask you to donate to help Friends through the community Give Choose Campaign. This year Give Choose starts on Tuesday March 15th and culminates with a 24-hour virtual marathon on Tuesday March 29th.
Please go to www.givechoose.org/fbrm and invest in helping us to continue to be your voice to preserve, enhance and celebrate the Blue Ridge Mountains.