Happenings Around the Blue Ridge 3/24/22
There are only a few days left in the 2022 Give Choose Campaign. It ends on Tuesday March 29th. Friends of the Blue Ridge Mountains relies upon the generous financial support of those who love and depend upon the Mountains. We ask you to donate through the community Give Choose Campaign to help Friends. This year Give Choose starts on Tuesday March 15th and culminates with a 24-hour virtual marathon on Tuesday March 29th.
Please go to www.givechoose.org/fbrm and invest in helping us to continue to be your voice to preserve, enhance and celebrate the Blue Ridge Mountains. 
Ongoing – Short Hill Cell Tower Issue
State Senator John J. Bell (D. District 13) has indicated that he will reintroduce his bill from the 2022 legislative session regarding cell tower construction (SB255). The bill provides that a locality cannot disapprove a zoning application for cell tower construction if the proposed new structure provides additional wireless coverage or capacity for first responders or the proposed tower is not within a four-mile radius of an existing tower that is part of the applicant's network.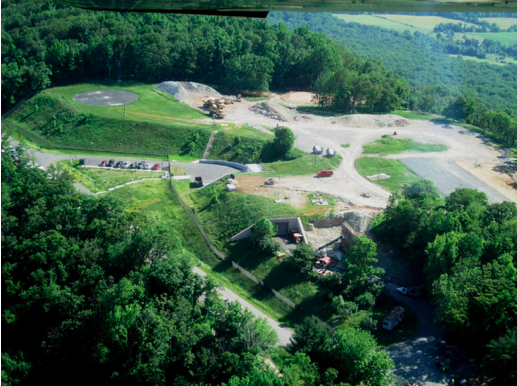 The bill was introduced in the 2022 legislative session because Sen. Bell objected to the fact that the Loudoun County Board of Supervisors did not permit the construction of an AT&T cell tower on the ridge of Short Hill. Friends, along with many other conservation and environmental protection groups, strongly opposed the construction of the tower on the ridge line.
As State legislation, Sen. Bell's bill would prohibit any locality anywhere in the state from prohibiting cell tower construction if the applicant says the tower will improve service for first responders.
Friends will continue to monitor this issue and keep our readers informed.
Join the Purcellville Parks and Recreation Advisory Board, Purcellville Tree and Environment Sustainability Committee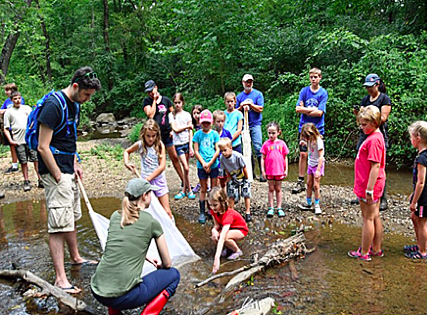 and Loudoun Wildlife Conservancy to get up close and personal with the creek critters living in the South Fork of the Catoctin Creek at the Chapman DeMary Trail.
Loudoun Wildlife Stream Team members will discuss the natural history of these critters, help participantslearn how to identify them, and explain how they can help us determine the health of a stream.
Registration required through Purcellville Parks and Recreation.  
Questions: Contact Amy Ulland at aulland@loudounwildlife.org
The Loudoun County Board of Supervisors and the departments of Parks, Recreation and Community Services and Transportation and Capital Infrastructure will celebrate the grand opening of the Lovettsville Community Park with a
ribbon cutting. The public is invited to attend the ceremony and enjoy the park's amenities.
The park is located at 12565 Milltown Road in Lovettsville, across the street from the Lovettsville Community Center, and is connected to the Lovettsville Elementary School.
The 90-acre park includes equestrian trails and an equestrian arena, walking trails, an "off-leash" dog park, community gardens, a pond, an amphitheater, rectangular athletic fields, diamond athletic fields, concession stand, restrooms, and parking lots.
For information about facility hours, programs, and rentals, visit loudoun.gov/prcs or call 703-430-9480.
Native plants add beauty and interest to your garden year-round and provide important habitat for wildlife.  Loudoun Wildlife's Native Plant Sale is the place to buy spring-blooming flowers, vines, trees, shrubs and ferns from three local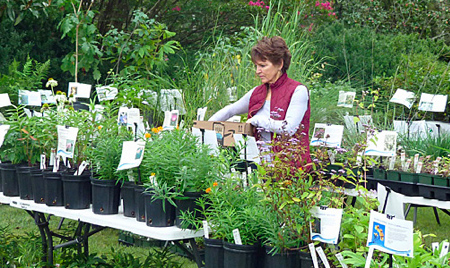 native nurseries: Hill House Farm & Nursery, Nature by Design and Watermark Woods. The sale will be staffed by volunteers knowledgeable about native plants who can advise you on selecting natives for your garden. In addition to selling plants, the sale provides an opportunity to learn about some of Loudoun Wildlife Conservancy's programs and how you can volunteer for them.
Other exhibitors include — Virginia Native Plant Society, Piedmont Chapter; Loudoun County Master Gardeners; Virginia Master Naturalists, Banshee Reeks Chapter
Questions: Contact Janet Locklear at  jlocklear@loudounwildlife.org
The Earth Day celebration is a free, inclusive, family-friendly event open to everyone. The event will be held at the Front Royal Commons (gazebo area). There will also be an Arbor Day tree planting nearby at 3:30 p.m., led by the local Tree Stewards, in honor of the Town's commitment to its Tree City USA status through the Arbor Day Foundation.
The Earth Day celebration will be an attractive event for anyone looking to: explore new ways to engage with the great outdoors, whether it be through hiking, canoeing, climbing, fishing, trail running, and more.