Happenings Around the Blue Ridge, May 26, 2022
FBRM Adopts Policy Regarding Mountain Development Overlay District
Loudoun County is rewriting its Zoning Ordinance to implement the new Comprehensive Plan.  The rewrite includes regulations governing future development in the Mountain Overlay Development District (MDOD). FBRM has formally adopted a policy statement urging a number of steps to strengthen the proposed MDOD regulations.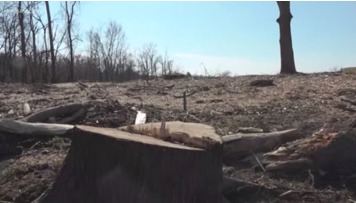 In addition to enhancing the quality of life in Western Loudoun and throughout the entire region the Blue Ridge Mountains add immeasurably to our economic health.  All manner of business including farms, vineyards, breweries, wedding and conference venues, restaurants and caterers and the thousands of people employed in tourism depend upon a healthy mountain environment. Furthermore, we all depend upon the mountains to clean our air and water. None of us can afford to risk damaging the precious Blue Ridge Mountains. And yet that is exactly what overdevelopment does. And the harm is irrevocable.
FBRM has four major concerns with the proposed language. The definition of the MDOD refers to slopes only which is too narrow. The mountain ecology is broader than steep slopes and the entire ecology must be protected from excessive development; the number and types of uses permitted by right in the MDOD will allow large scale, inappropriate types of construction and dramatically increase traffic; the standards governing development do not recognize the sensitive nature of the land; the zoning enforcement procedures and penalties for violation are weak.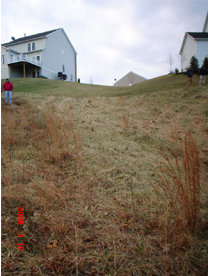 The draft ordinance has been released for public review with a deadline for comments of July 18th. While FBRM as an organization will be submitting detailed recommendations, it is important for the Zoning Ordinance Committee (ZOC), the Planning Commission, and the Board of Supervisors to hear directly from many concerned citizens.
Over the next several weeks, FBRM will be providing our members with detailed information about how to submit comments and with specific areas of the ordinance and wording that we find to be weak as well as suggested improvements.
You can directly access the entire draft ordinance at https://online.encodeplus.com/regs/loudouncounty-va-crosswalk/doc-viewer.aspx#secid-5
The most relevant portions of the ordinance are Section 4.04 MDOD; Section 7.13 Enforcement; and Table 3.02.03-3 Principal Use Table for Rural Policy Areas.
June 11 — Round Hill Appalachian Trail Festival – FBRM is a sponsor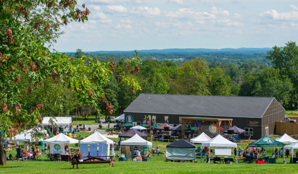 ​Round Hill, designated an official Appalachian Trai Community in 2019, will host a festival to celebrate the world-famous trail on Saturday June 11, 11:00 AM to 5:00 PM. Friends of the Blue Ridge Mountains (FBRM) is again this year a sponsor. Learn more: https://www.roundhillat.org/
Listen to hiking experts and enjoy live music—plus kids' activities, food and (of course) beverages from B Chord Brewing. There will be "hands on" activities and demos like trail cooking, nature art, hammock camping, and more!
The festival will be at B Chord Brewing 34266 Williams Gap Road Round Hill, VA 20141
May 28 – Round Hill Hometown Festival
The Round Hill Hometown Festival is a full day of family-friendly fun. The 2022 event will be on the Saturday of Memorial Day weekend (May 28) in the Town Park on East Loudoun Street, the Festival features a slate of activities, including: 5k and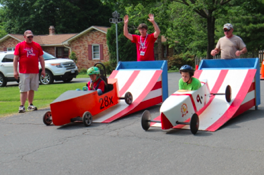 Children's Fun Run; Memorial Ceremony; Entertainment in the Town Park; Pie-eating Contest; Downhill Derby; Community Dinner in the Park; Evening Concert.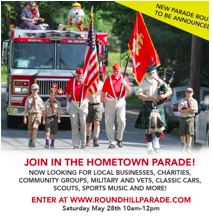 The parade winds through Hillwood Estates and the old part of Round Hill, beginning at 9:30 a.m.  Groups are encouraged to assemble and decorate floats/cars/trucks at Woodgrove Park and then proceed to the lineup point.
All the activities are free and all are invited! Click here for the full schedule of activities throughout the day. https://hometownfestival.org/about/
June 5 – Family Fun Day and Rally
Join Jefferson County Vision and The Eastern Panhandle Green Coalition for a day of fun activities with friends and neighbors.
The focus will be bringing together concerned citizens in the fight against toxic heavy industry in Jefferson County, West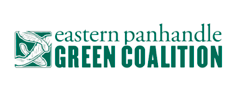 Virginia, and the region and bringing attendees up to speed.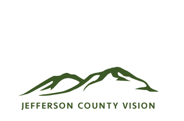 The Family Fun Day & Rally will be held on June 5th from 1-4 pm at Sam Michael's Park. The entrance to this one-hundred-and-thirty-acre park is on Job Corps Road, near Harpers Ferry. There will be fun activities to enjoy for the whole family including horse rides, a giant bubble station, glitter tattoos, and food for purchase! There will also be other local environmental organizations in attendance to share information on their work.
Entry is free.
June 8 — Conservation in the Catoctin 
Join the Piedmont Environmental Council's (PEC)  Catoctin Creek Conservation Fund for an evening to learn about conservation easements, agricultural cost-share programs, and habitat restoration efforts within the Catoctin watershed.
The Catoctin Creek Conservation Fund assists with the costs of conservation easements and land purchase transactions to protect the agricultural, historic, rural, and scenic character of the Catoctin Creek watershed in Loudoun County. A primary goal of the fund is to help relieve the burden of costs associated with protecting land through a conservation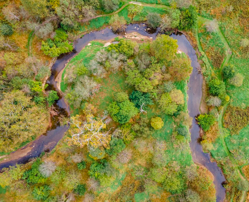 easement, along with providing outreach through gatherings and one-on-one meetings.
The event will be 6:00 PM to 8:00 PM at Wheatland Spring Farm + Brewery John Wolford Rd.
Waterford, VA 20197
 Please contact Hallie Harriman to RSVP at hharriman@pecva.org or (540) 347-2334 x 7066. 38506
June 14 — Snakes Alive Program
Snakes play an important role in maintaining the balance and diversity of native species. They keep rodent and insect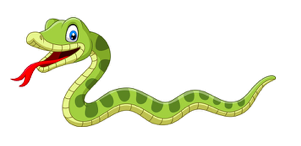 populations in check and in turn are preyed upon by larger species. While they spend the cold months in hibernation, much of their summer is spent under cover or basking in the sun. Join naturalist Jenny Erickson to learn and explore the fascinating aspects about the various species native to our area. This talk is co-sponsored by Loudoun Wildlife Conservancy and the Loudoun County Public Library. 7:00 PM to 9:00 PM – Gum Springs Library
June 18 — Community Farm Open House & Family Day
Come visit The Piedmont Environmental Council's Community Farm at Roundabout Meadows in Gilberts Corner, between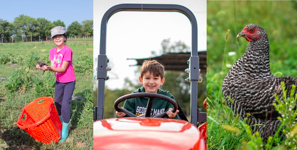 Routes 15 and 50. Tour the farm and learn more about its role providing healthy local produce to food-insecure families in Loudoun County. This family-friendly event will feature children's activities including face painting, a scavenger hunt and a pollinator habitat creation station, Happy Family Ranch and Divine Swine food trucks, and ice cream! Free pints of ice cream are available for the first 100 people that bring a nonperishable food item for donation to Loudoun Hunger Relief.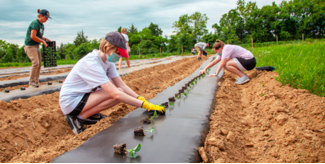 This event is free to attend. Group farm tours available at 11:30 a.m. and 2:00 p.m. Both food truck vendors will have vegetarian options available. No pets please.
To register contact Please contact Hallie Harriman to RSVP at hharriman@pecva.org or (540) 347-2334 x 7066.