Happenings Around the Blue Ridge – June 9, 2022
June 11 — Round Hill Appalachian Trail Festival – FBRM is a sponsor
​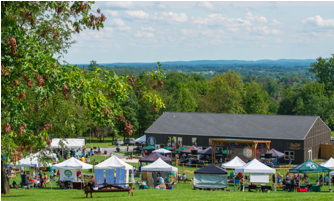 Round Hill, designated an official Appalachian Trai Community in 2019, will host a festival to celebrate the world-famous trail on Saturday June 11, 11:00 AM to 5:00 PM. Friends of the Blue Ridge Mountains (FBRM) is again this year a sponsor.
Learn more: https://www.roundhillat.org/
Listen to hiking experts and enjoy live music—plus kids' activities, food and (of course) beverages from B Chord Brewing. There will be "hands on" activities and demos like trail cooking, nature art, hammock camping, and more!
The festival will be at B Chord Brewing 34266 Williams Gap Road Round Hill, VA 20141
June 12 — Dragonfly Walk
@ 9:00 am
Join Loudoun Wildlife Conservancy's Bryan Henson on a leisurely walk in search of these beautiful and fascinating insects. Bles Park provides great habitat for dragonflies and damselflies with its rich mix of aquatic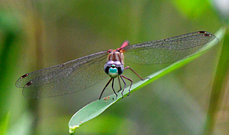 habitats. This popular trip is always both fun and informative. Bring binoculars and water.  Hats and sunscreen suggested. Adults and interested children are welcome. Limit 20. Registration required — Contact Bryan Henson at bhenson@loudounwildlife.org.
June 14 — Plantings in the Piedmont @ 6:00 pm – 7:30 pm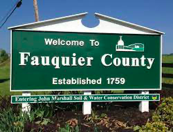 The Piedmont Environmental Council (PEC), the Goose Creek Association (GCA), and John Marshall Soil and Water Conservation District (JMSWCD) are hosting a joint event to share information and insights into Fauquier's available tree planting programs. The event will be at Wiley Conference Room at PEC's Main Office, 45 Horner Street
Warrenton, Virginia 20186
Please contact Hallie Harriman to RSVP at hharriman@pecva.org or (540) 347-2334 x 7066.
June 16 — Lakota Ranch Field Day @ 4:00 pm – 7:00 pm
Join Lakota Ranch in Culpeper County for demonstrations on grazing management, fencing options, water system design and to explore conservation practices.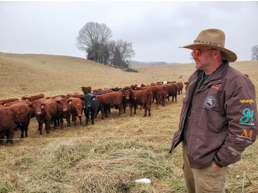 This field day is free and includes a meal.
Earlier this year, Lakota Ranch owner Jeremy Engh was named Virginia's 2022 Outstanding Forage Producer of the Year by the Virginia Forage and Grassland Council. This award is presented to an outstanding producer who has applied advanced forage and grazing management practices, enhanced forage quality, increased profitability, provided better wildlife habitat and improved soil and water resources.
The Engh family is engaged with Piedmont Environmental Council on many fronts, including the Farm-to-Food Bank Initiative, and is also working with other conservation organizations to study sustainable beef production and pollinator habitat on agricultural land. Participants must pre-register by calling (540) 825-8591.
June 18 — Community Farm Open House & Family Day @ 11:00 am – 3:00 pm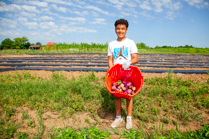 Visit The Piedmont Environmental Council's Community Farm at Roundabout Meadowsin Gilberts Corner, between Routes 15 and 50. Tour the farm and learn more about its role in providing healthy local produce to food-insecure families in Loudoun County. This family-friendly event will feature children's activities including face painting, a scavenger hunt, a pollinator habitat creation station, Happy Family Ranch and Divine Swine food trucks, and ice cream!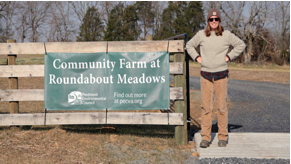 Free pints of ice cream are available for the first 100 people who bring a nonperishable food item for donation to Loudoun Hunger Relief – help us stuff their transportation van with food!
June 24 — Community Screening of Smithsonian Film "Grass Roots" @ 7:00 pm – 9:00 pm
Join the Smithsonian on June 24 at Pen Druid Brewing in Sperryville, VA, for the premiere screening of the new short documentary "Grass Roots." The film features scientists from Smithsonian's Virginia Working Landscapes and local farmers helping to study and conserve biodiversity on working lands. Meet the film's featured farmers and learn about how this research is being used to help guide conservation efforts with local partners through the newly- launched Piedmont Grassland Bird Initiative.
June 24, 2022 — Legends by Lanternlight – The Battle of Middleburg @ 7:30 PM  9:30 PM
Virginia Piedmont Heritage Area's popular Legends by Lanternlight series returns with a personal look at the lives impacted by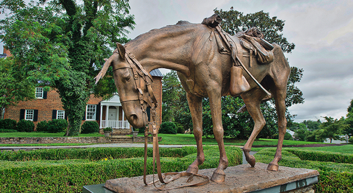 the Battle of Middleburg. Fought in the summer of 1863, the battle was an important step on the road to Gettysburg and involved thousands of cavalrymen from both armies. Hear their stories, along with those of the local civilians who felt the impact of war on their doorsteps.
This program features an evening tour of the Middleburg battlefield led by costumed interpreters. We ask that guests dress appropriately for the weather and wear comfortable walking shoes. This program is made possible through a partnership with NOVA Parks.
Mt. Defiance Historic Park35945 John S Mosby Highway Middleburg, VA, 20117United States. There is a $10.00 charge. Contact Travis Shaw, Director of Education
(540) 687-6681 Travis@piedmontheritage.org
July 2 —

Workday at JK Black Oak Wildlife Sanctuary

@ 8:00 am

 – 

11:00 am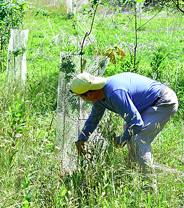 JK Black Oak Wildlife Sanctuary is a beautiful 87-acre wildlife preserve located in Lucketts.  Loudoun Wildlife purchased the property in 2020 to preserve this globally rare wetland, which is home to a wonderful diversity of unique species.
Join us for habitat restoration projects that include invasive plant removal and trail maintenance — 20 volunteers needed.  Registration required. Contact Volunteer Coordinator Kim Strader at kstrader@loudounwildlife.org.
Please be aware that you may encounter poison ivy and ticks at the work site.  Long sleeves and pants and insect repellant are recommended.
Additional information and directions to the site will be provided the week of the workday.
Please note: due to the environmentally-sensitive habitat and rare species, JK Black Oak is not open for general public access and we can only accommodate confirmed volunteers for this event.