Happenings Around the Blue Ridge 7/14/22
July 18 – Public Comment Deadline–Draft Loudoun County Zoning Ordinance
The deadline for the public to submit comments on the draft new Loudoun County Zoning Ordinance is Monday July 18th.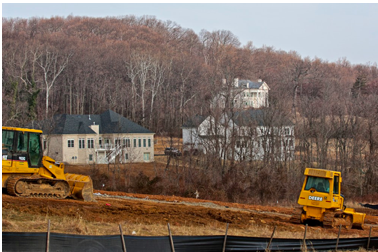 The time for you to act is NOW.
Friends has a number of concerns regarding the inadequate zoning protections for the Blue Ridge Mountains. These protections are spelled out in Chapter 4.04 of the Zoning Ordinance – Mountain Development Overlay District (MDOD).
Friends has reviewed the MDOD protections carefully and find them little changed from the 1992 Zoning Ordinance which has proven to be so inadequate to protect our mountains from increasing development pressure and will certainly be inadequate to the future demands.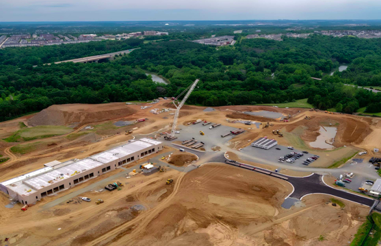 FBRM has four major concerns with the proposed language.
The definition of the MDOD is too narrow. The mountain ecology is broader than steep slopes and the entire ecology must be protected from excessive development.
the number and types of uses permitted by right in the MDOD will allow large scale, inappropriate types of construction and dramatically increased traffic.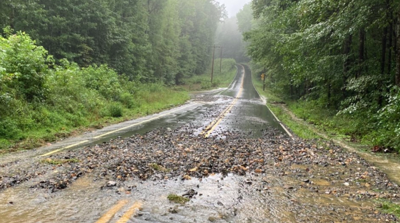 the standards governing development do not recognize the sensitive nature of the mountain lands.
the zoning enforcement procedures and penalties for violation are weak.
For a detailed discussion of our concerns please see our White Paper
Loudoun County has established specific procedures for citizens to comment on the draft ordinance. Over the past several weeks
Friends has sent to all of our readers detailed instructions for how to submit comments and suggested language.
July 16 – Purcellville Events
Enjoy great food and drink at the Purcellville Wine and Food Festival on Saturday, July 16 in the historic Dillon's Woods at the Fireman's Field Complex — 250 S. Nursery Ave — from 2:00 PM to 8:00 PM.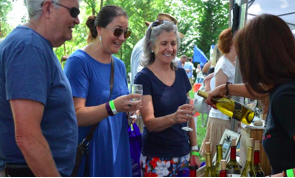 Local wineries and vineyards will be sampling a wide array of varietals helping you taste and learn about each one. Bring your family and friends to enjoy the beautiful outdoors and all that this event has to offer.
Get tickets and more information at: https://www.purcellvillewineandfood.com/.
Spend the day ­discovering Purcellville's treasures. There are many award-winning wineries within minutes of the downtown, Loudoun County's first (legal) distillery since Prohibition, several breweries, a great ­selection of eclectic ­bouti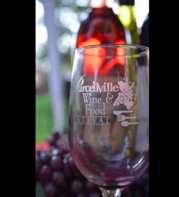 ques, a wide array of ­restaurants, regular weekend entertainment, and annual events.
Purcellville's history is ­preserved with such amenities as the W&OD Bike Trail, ­Fireman's Field ballpark, the old Train Station, and Bush Tabernacle – each a unique amenity where you can take a leisurely bike ride, enjoy a Babe Ruth ­baseball game, strap on some roller skates, or browse the ­offerings at the ­farmers' ­market. With a ­perfect mix of ­historic charm and ­modern ­amenities, ­residents and visitors alike enjoy a vibrant, ­beautiful community.
Cram the Cruiser to Prevent Hunger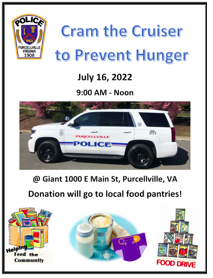 Join the Purcellville Police Department as we Cram our Cruisers for our local food pantries! All donations will be shared with local food pantries to support community members in need. Items needed include hygiene supplies (toothpaste, soap, sanitary napkins, baby wipes), infant supplies (baby formula, cereal, diapers), low sodium canned vegetables, canned meats, canned fruits, spaghetti and sauce, rice, peanut butter, snacks for kids (juice boxes, applesauce, granola bars), and even spices. Please be sure to check all expiration dates before donating items. We want to insure all the food provided is safe to be shared with the community.
The cruisers will be parked in the parking lot of the Giant Food Store at 100 East Main Street from 9:00 AM to Noon.
July 19 — Appalachian Trail Landscape Partnership Conservation Workshop
The Appalachian Trail Landscape Partnership invites all partners to join for the first of two virtual sessions on July 19th at 12pm. The importance of community-driven approaches to conservation are essential to the mission of the Appalachian Trail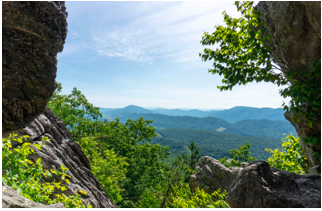 Landscape Partnership to connect the wild, scenic, and cultural wonders of the Appalachian Trail and its surrounding landscape.
This first session will showcase approaches to community-driven conservation from regional partners across the Appalachian Trail Landscape that reinforce the goals of the ATLP Strategic Plan to accelerate the equitable protection of land in partnership with communities. For information and to register go to:
https://appalachiantrail.org/event/appalachian-trail-landscape-partnership-2022-all-partner-virtual-session-1/
July 28 — Easements in the Blue Ridge
The Blue Ridge Conservation Alliance (BRCA) is dedicated to preserving and protecting a highly threatened portion of the Blue Ridge Mountains stretching from the Shenandoah National Park to the Potomac River. In 2022, BRCA partners will be hosting four sessions to highlight programs, projects, and collaboration.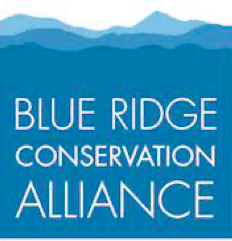 At the summer session (July 28), you will learn more about the Virginia Department of Forestry's (VDOF) conservation easement program. The session will be online from 3:30 PM to 5:00 PM. Contact Hallie Harriman to register for this session at hharriman@pecva.org or (540) 347-2334 x 7066.
Currently, VDOF has completed 199 conservation easements. These easements protect 90,169 acres of land, including 82,702 acres of forestland across the Commonwealth. The Land Trust of Virginia (LTV) will also be on hand to share information about its Blue Ridge Conservation Initiative. Five years ago, LTV launched a study of 200,000 acres within a 40 mile stretch of Virginia's Blue Ridge Mountains. They researched and mapped 21 natural resource datasets and prioritized 286 of the largest properties containing the greatest number of natural resources. Hear their challenges and learn what's been accomplished.
July 21 – Land Conservation & Management Workshop and Social
Join The Piedmont Environmental Council, Fauquier County Agricultural Development, and the John Marshall Soil & Water Conservation District for a workshop to explore tools and sources of funding for conservation easements and land management.
The event is informal and designed for neighbors to learn from each other's experiences and engage with the presenters.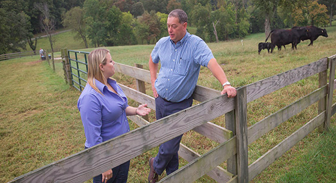 Landowners will share their experience working with the various programs to protect their farms with a conservation easement – and the finances involved in the transaction – and implementation of agricultural cost-share practices to improve soil health and water quality. Participants will have ample time to engage with organizations and leave with potential next steps for their properties.
The event is free and open to the public. While this event is in southern Fauquier County, much of the information is broadly relevant to other geographies and all are welcome to attend. Pre-registration is requested but not required.
Heavy appetizers and nonalcoholic beverages will be provided. Attendees are welcome to purchase a beer from our hosts Powers Farm & Brewery! They'll be open until 8 p.m.
The event is Thu, July 21, 2022, 6:00 PM – 7:30 PM at Powers Farm & Brewery 9269 Redemption Way, Midland, VA 22728
Register here: https://www.eventbrite.com/e/372915088067
This event is made possible by the generous co-presenters and The Piedmont Environmental Council's Julian W. Scheer Fauquier Land Conservation Fund.
July 28 – Animal Investigators: Unlocking the Secrets of Skin and Skulls
The Middleburg Library is sponsoring Naturalist Wende David to lead a hands-on exploration of local wildlife with various
specimens from Banshee Reeks Nature Preserve including genuine animal pelts and bones.
Learn about the unique adaptations and behaviors that animals use to survive and thrive in Loudoun County, then use your detective skills to solve a real animal investigation. The event will be on the library grounds at 101 Reed StreetMiddleburg, VA 20117. Bring a blanket for outside seating. No chairs please.
In the event of inclement weather or temperatures above 90 degrees, the program will be moved indoors or an alternative activity will be provided. For additional information contact the library at 540/687-5730.
July 29 and 30 — Clarke County Pageant of Steam Show
The Shenandoah Valley Steam & Gas Engine Association will hold its 55thannual "Pageant of Steam and Gas Show" on the July 29 and 30 at the Clarke County Fairgrounds in Berryville, VA.  The Fair Grounds will be open from 8:00 AM to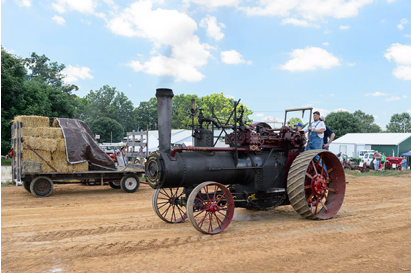 10:00 PM.
Antique, restored, and vintage farm equipment are not the only attractions. Visitors will find one of finest displays of restored antique and vintage pickup trucks, fire truc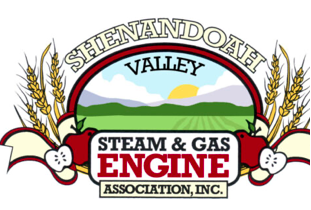 ks, dump trucks, wreckers, and over-the-road truck tractors.
The show also features a large flea market with vendors offering everything from used, hard-to-find parts for old engines and equipment to new and used tools, T-shirts, ball caps, antique collectables, crafts, and leather goods.
Vendors feature everything from hamburgers and hotdogs with fries and Cole slaw to Italian Sausage to Smoked Chicken and Roast Beef plates, Bar-B-Q, sodas, tea, lemonade, ice cream, funnel cakes, snow cones, etc. Admission is $10 Friday and Saturday; $5 on Sunday; children 12 and under admitted free. Find details at svsgea.org
August 6 — A Planet Full of Insects and Spiders: Friends and Foes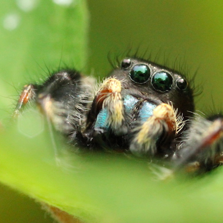 Arthropods, which include spiders and insects, are the most common animals on the planet.  A day cannot go by without a live specimen getting your attention by walking in front of you or flying around your body wanting to land on it. Join the Loudoun Wildlife Conservancy and Dr. David Adamski, member of the Department of Entomology for the National Museum of Natural History, for his presentation on these most abundant of all animals.
Learn why they are so successful in all types of environments. From camouflage, warning coloration, and mimicry to sound production, predation, cannibalism, and metamorphosis; all will be explained in family-friendly language.
The event will be from 8:00 to 10:00PM at the Izzak Walton League Chapter House, 19237 Mountain Spring Lane, Leesburg Va. 20175.
Limit 35. Registration required.
Questions: contact info@loudounwildlife.org
Valley League Baseball in July
July 17 – Valley League Baseball All Star Game – 6:30 PM
Bing Crosby Stadium, Front Royal Virginia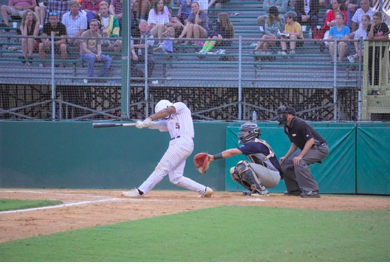 Purcellville Cannons Home Games
7/20/22 — Winchester Royals – 7:00 PM
7/23/22 — New Market Rebels—7:00 PM
7/24/22 — Harrisonburg Turks—Double Header 4:00 PM & 6:00 PM
Winchester Royals Home Games
7/21/22 – Strasburg Express – 5:00 PM
7/22/22 – Front Royal Cardinals – 7:00 PM
Front Royal Cardinals Home Games
7/21/22 – Purcellville Cannons – 7:00 PM
7/23/22 – Strasburg Express – 7:00 PM