Happenings Around the Blue Ridge — September 15, 2022
Friends of the Blue Ridge Mountains testifies at Planning Commission Public Hearing on the Draft Zoning Ordinance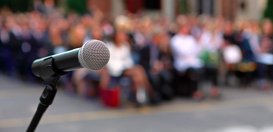 Peter Weeks, President of Friends, testified at the August 30th Planning Commission Public Hearing on the Draft Loudoun County Zoning ordinance.
Peter testified about the importance of having the environmental and conservation policies of the Comprehensive plan codified into the zoning code using two examples. On the one hand the restrictions in the zoning ordinance were instrumental in preventing Verizon from building a cell tower on south mou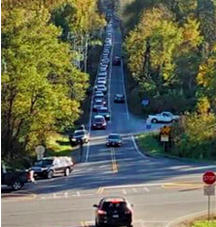 ntain. On the other hand, the current zoning ordinance was not sufficient to prevent the development of a large brewery / restaurant in the Mountains and the associated parking, traffic, and noise problems.
Peter also emphasized the importance of zoning enforcement. He specifically urged the Planning Commission to embrace the two enforcement principles advocated by Friends.  First, penalties associated with violating the zoning ordinance should be sufficient to act as a deterrent and not simply a cost of doing business. Second, in cases of serious land or environmental damage due to zoning code violations, the violator must be required to return the land to the condition it was in prior to the violation.
For additional information about Friends's concerns about the inadequate protections for the mountains in the current draft of the zoning ordinance please see our "White Paper" at (Joan please add link).
The Planning Commission will hold a second public hearing on the draft zoning ordinance. The hearing has not yet been scheduled but will probably be in December 2022.
September 17 & 18 – 52nd Annual Bluemont Fair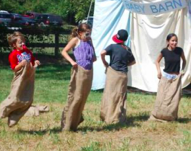 Bring your family and friends to the Bluemont Fair and take a day to wander through the 200-year-old village nestled in the foothills of the Blue Ridge mountains.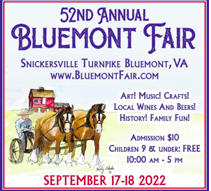 Browse artisan crafts and enjoy local wine, beer, and music, all while experiencing the history and traditions of the area.  Grab a bite to eat or attend an archaeology demonstration while the children enjoy free games in the Children's Fair or visit the petting zoo.  Breathe in some mountain air, have fun, learn something new, and start checking off that holiday gift list.
Friends of the Blue Ridge Mountains is a sponsor of the Fair and will have a booth. Please come and join us. 
September 18 — JK Black Oak Wildlife Sanctuary Open House — 10:00 AM - 2:00 PM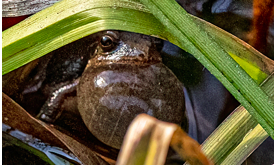 Visit the JK Black Oak Sanctuary during its first "open house." Loudoun Wildlife Conservancy has invited their JK Black Oak partners — The Nature Conservancy, Land Trust of Virginia, and Lucketts Ruritans — to showcase their organizations and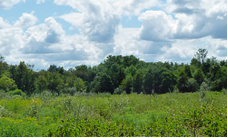 contributions to JK Black Oak.
This will give you an opportunity to learn more about the wetlands mitigation project, conservation easements, and community involvement. During the open house the Conservancy will lead short nature walks so you can experience the property firsthand, enjoy its beauty, and learn more about the vernal pools and the creatures they support.
Questions: Contact Gerco Hoogeweg at ghoogeweg@loudounwildlife.org or Allison Gallo at agallo@loudounwildlife.org.
September 22 – Flying High – Raptors and the Blue Ridge Mountains – 4:30 to 6:30 PM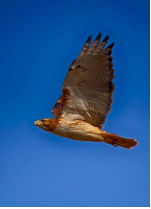 Learn about Raptors and their connection to the Blue Ridge Mountains from raptor expert Liam McGranaghan and Blue Ridge Wildlife Center Education Manager Jennifer Burghoffer. There will be live raptors, as well as a PowerPoint presentation.
Liam McGranaghan is the 2021 winner of the annual Friend of the Mountains award from Friends of the Blue Ridge Mountains.
The event will be at Cool Spring River Campus – Shenandoah University 1400 Parker Lane, Bluemont, Va. 20135.
This event is sponsored by a grant from the Appalachian Trail Conservancy through the Blue Ridge Conservation Alliance. There is no charge but space is limited to 55 people.
The registration deadline is Tuesday, September 20, 2022. Register on Eventbrite at: https://www.eventbrite.com/e/flying-high-raptors-and-the-blue-ridge-tickets-412933524287
September 24 – Walk for Wildlife Kickoff – Noon to 3:00 PM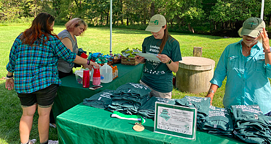 Walk for Wildlife is a month-long event sponsored by the Loudoun Wildlife Conservancy in which you see how many wildlife places you can visit and how many wildlife species you can count during the month of October.
Form a team,
Join an existing team
Form a Youth Team (classroom, scout group, organized youth group, etc.), or
Support by donating to one or all teams
Your team can be just you, or you and your friends, your family, co-workers, or a youth group. Everyone is welcome ─ from budding naturalists to seasoned experts, all that's required is an interest in wildlife!
Record your locations visited, miles traversed, species observed.
Your $50 registration fee includes:
Commemorative t-shirt;
Participation in LWC's month-long Walk for Wildlife event;
Admission to a pre-event kickoff event and mixer;
Admission to a post-event celebration;
Advance notice of special events; and,
LWC membership through the end of 2023 (if not already a 2023 member).
Some teams offer additional rewards for participation on that team.
Register at — https://loudounwildlife.org/2022/08/walk-for-wildlife-registration/
Everyone wins in this event because we're getting out in nature, seeing, and learning about new things, and helping to provide critical citizen science data for the study of our wildlife systems.
Come by the Gatehouse at Morven Park to pick up your t-shirt, see some friends, ask questions, learn about iNaturalist, and get excited to Walk for Wildlife. Learn more about Walk for Wildlife.
September 25 — Restoring the Little Things that Run the World (Virtual)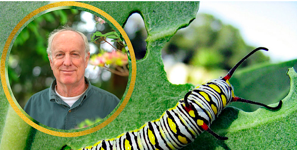 Learn about the importance of insects from renowned author Doug Tallamy, followed by a panel of local experts with resources and tips! Gardeners, wildlife enthusiasts, and backyard bird watchers will benefit from this lecture.
A recent UN report predicts that as many as 1 million species will disappear because of human activities. Many of these are insects, and nearly all species at risk rely on insects. Insects have already declined 45% since 1974.
So, how do we create beautiful landscapes brimming with life — landscapes that support the butterflies, caterpillars, bees, and other insects that run the ecosystems we depend on? Tallamy will remind us of the essential roles insects play, and describe the simple changes we must make in our landscapes and our attitudes to keep insects on the ground, in the air, and yes, on our plants.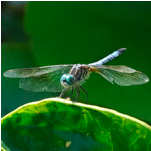 This program is presented by the Audubon Society of Northern Virginia, co-sponsored by Loudoun Wildlife Conservancy, Prince William Conservation Alliance, and Plant NOVA Natives. After Tallamy's presentation, stay with us for a panel of local experts who will share resources and information for applying Tallamy's teachings in Northern Virginia.
Registration required through the Audubon Society of Northern Virginia website.
Introducing FBRM Board Member Patric Copeland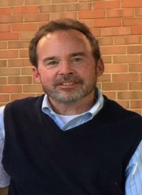 Patric Copeland (Stewardship Committee Co-Chair) lives on his 7th generation farm in Hillsboro that has been in the Copeland family since 1765.
Concerned about the protection and preservation of land in Loudoun County, Patric placed his farm in a permanent conservation easement with the Land Trust of Virginia in 2003. He and his wife received the Friends of the Mountain Conservation Easement Award from the Friends of the Blue Ridge Mountain in 2018.
Patric has served on the board of the Land Trust of Virginia, was a member of the Easement Committee, and is currently on the LTV Advisory Group. Patric also served as President of the Preservation Society of Loudoun County from 2004-2006. In 2003 and 2007 Patric was actively involved in two organizations (Voters to Stop Sprawl and Voters for Loudoun's Future) whose goal was to elect a board of supervisors that would slow growth in the County and preserve land in the west.
 Patric has worked for Fidelity National Title Group and Chicago Title as Vice President and State Agency Manager and served as Secretary on the Virginia Land Title Association board. He holds a BA in History from Florida International University, and enjoys hiking, gardening, planting trees and maintaining the family farm.