Happenings Around the Blue Ridge – February 16, 2023
Planning Commission Unanimously Votes to Consider Stronger Zoning Protections for the Mountains
During the February 9th work session, the Loudoun County Planning Commission devoted approximately an hour and a half to a discussion of the protections against overdevelopment in the Blue Ridge Mountains contained in the current draft of the zoning ordinance.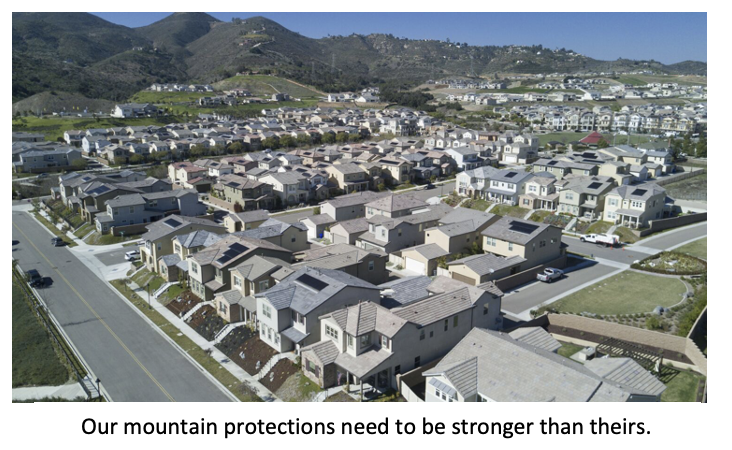 There was extensive discussion of an issue raised by Friends of the Blue Ridge Mountains and other conservation/environmental organizations: Can the zoning ordinance prohibit certain high impact land uses from the Mountain Overlay District (MOD)?
As currently drafted, all land uses permitted by-right in zoning districts AR-1 and AR-2 would also be permitted by-right in the MOD. This allows many uses that are too intense for the thin soils, steep slopes, biodiversity, and extensive tree cover characteristic of the MOD.  This includes uses such as a rural retreat, sit down restaurant, general retail, or sawmill, each of which would generate significant traffic and waste in addition to requiring land clearing. Friends has provided the Planning Commissioners with a detailed list of fifteen uses currently permitted by-right in zoning districts AR-1 and AR-2 that we consider too intense for the Mountain environment.
In response to questions from the Planning Commissioners, the Planning and Zoning staff said that it was not clear that they had the authority to prohibit uses from the MOD. The Planning Commission unanimously voted to direct the staff to clarify the question of the authority to prohibit certain uses and to look for ways to provide further protections against overdevelopment in the MOD.
Friends Will Continue to Keep You Informed.
Conservation Easement Assistance Program Improved
This month the Board of Supervisors adopted an increase to the County's Conservation Easement Assistance program maximum income cap limit to $500,000 in order to further incentivize increased use of the program to permanently protect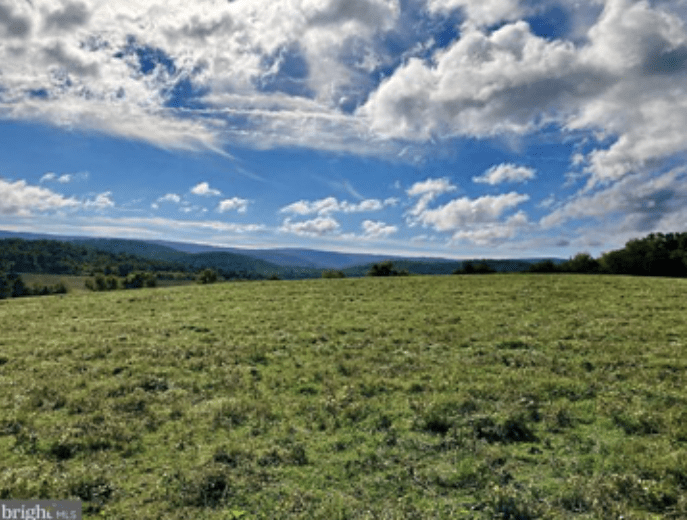 western Loudoun's rural, historic and scenic character for the benefit of future generations.
There are many benefits that come with this income cap limit increase:
The increased income cap limit has no fiscal impact to the total amount of annual funding approved for the program.
The $150,000 in annual program funding remains available and will be distributed to applicants who meet all required assistance program criteria. Historical program use data revealed that the previous income cap limit was overly restrictive, resulting in only a portion of the approved annual funding being used to assist landowners in putting their land into conservation easements.
Conservation easements permanently reduce the need for County infrastructure expenditures that would otherwise become necessary over time. Every dollar invested in conservation easements saves untold amounts related to the cost of future infrastructure and other development projects such as the paving of gravel roadways, widening of existing roadways, construction of new schools, expansions of law enforcement, etc., etc.
Conservation easements permanently reduce the amount of by-right residential development potential that would otherwise exist.
Many thanks to Supervisor Buffington and Supervisor Turner for co-sponsoring this Board of Supervisors Initiative to permanently preserve more of western Loudoun's remaining farmland and open spaces.
About the County's Conservation Easement Assistance Program

The Conservation Easement Assistance Program provides financial assistance to Loudoun County landowners in placing their property under a conservation easement. The assistance program reimburses up to $25,000 in qualifying expenses, for up-front costs encountered by landowners who wish to voluntarily donate a permanent conservation easement.

To learn more about the Conservation Easement Assistant Program, visit the 
program website
. 
Eagle Cam Live Online Chat Session
February 25 @ 9:00 am – 10:00 am
Join Loudoun Wildlife Conservancy Eagle Cam volunteers for an online live chat session to answer your questions about Rosa and Martin, the Dulles Greenway Wetlands Eagles. The chat will take place via the Dulles Greenway website. To join in the conversation, click on the Discord (Chat) link found below the live camera feed.
These live chats will take place on this week and next on Saturday at 9:00am and Wednesday at 10:00am.
A mated pair of Bald Eagles have resided in the Dulles Greenway Wetlands for more than 15 years. Learn more…
Questions: Contact info@loudounwildlife.org.