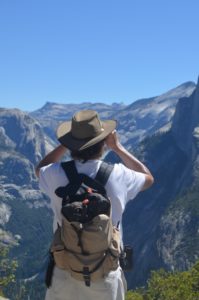 Peter Weeks (President, Membership and Development Committee Chair, Education Committee) lives on the Blue Ridge near the village of Bluemont. From his vantage point looking across the valley to the Bull Run Mountains, he understands the need to protect this precious resource of open land while there is still the opportunity to do so. Peter is a member of numerous conservation groups, both internationally and locally. Planting trees is his practical expression of love of nature: besides planting hundreds of trees on his mountainside property, he is chairman of the Tree & Beautification Committee for the village of Bluemont.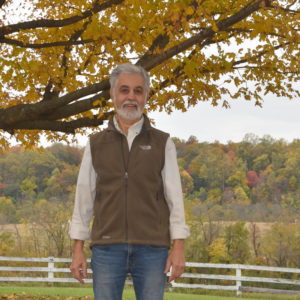 Norman Myers (Vice President, Land Use Committee Chair) has been in Loudoun since 1946, about when the Mighty Midget opened, the W&OD Railroad was still running, and Rt. 7 was a 2-lane road with no traffic signals between Leesburg and Tysons Corner, where the first stop sign appeared. Norman received his bachelor's degree in math at American University. After graduation he taught high school math. He traveled for 3 years exploring other cultures but landed in Loudoun again. It was good: proximity to DC, Dulles Airport, Blue Ridge Mountains, Potomac River. He built a career in retail in Leesburg. In the 1980s as the county began to explode, he moved into real estate. In 1990 Norman transitioned from selling real estate to appraising it. This new career allowed him to combine his love of the countryside and its farms, estates, and mountains, with his mathematical background, retail background, and knowledge of Loudoun real estate. Now, principal of Myers Appraisal Service, he and his staff are responsible for, among other types of commercial and estate appraisals, helping with appraising conservation easements on over 4,000 acres.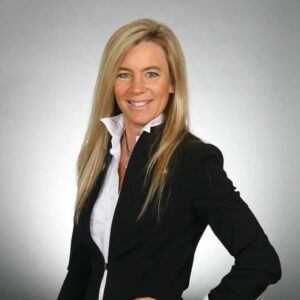 Beckwith Bolle (Treasurer), began her real estate career in 2004 at Coldwell Banker Residential Brokerage.  She continued her success by moving to Carter Braxton Real Estate in 2008, earning her broker's license in 2010 and opening Carter Braxton Preferred Properties in historic downtown Leesburg, Virginia the same year.  Beckwith has been actively involved with the Dulles Area Association of REALTORS®(DAAR) since 2004 – serving on and chairing the Governmental Affairs Committee, and the RPAC Committee as well as the DAAR Board of Directors where she served as the President of the Board in 2013.  She has won several awards from DAAR including 2010 REALTOR®of the Year, Community Service Award, and was inducted into the DAAR Honor Society.  She has served on the Virginia REALTORS® Board of Directors since 2014, most recently as the 2019 President of the Virginia Realtors, 2018 President-Elect and 2017 Vice President. Her state committee involvement includess being a member of the Public Policy Committee, Legislative Bill Review Committee, Investment Management Committee, the Strategic Planning Task Force, and as Chair of the 2018 Bylaws Review Committee.  Her deep interest in advocating for property rights has led her to be involved as a Federal Political Coordinator (FPC) member, and to serve every year since 2014 in some capacity on multiple RPAC committees, workgroups and forums.  Beckwith has expanded her service to the National Association of REALTORS®(NAR), serving on the Housing Opportunity Committee, RPAC Major Investor Council, RPR Advisory Board, Meeting and Conference Committee, and the NAR Board of Directors.  Active in her community, Beckwith served as a member of the Loudoun County Chesapeake Bay Stakeholders Group, Loudoun County Economic Development Housing  Advisory Commission, VHDA Affordable Housing Taskforce, and has been greatly involved on the Board of Directors of the Ashburn Soccer Club where she served as their president for four years.  She has also coached competitive gymnastics for twenty-eight years.  A long-time resident of Loudoun County, Beckwith currently resides in Leesburg.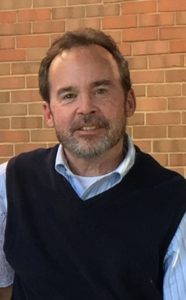 Patric Copeland (Stewardship Committee Co-Chair) lives on his 7th generation farm in Hillsboro that has been in the Copeland family since 1765. Concerned about the protection and preservation of land in Loudoun County, Patric placed his farm in a permanent conservation easement with the Land Trust of Virginia in 2003. He and his wife received the Friends of the Mountain Conservation Easement Award from the Friends of the Blue Ridge Mountain in 2018. Patric has served on the board of the Land Trust of Virginia, was a member of the Easement Committee, and is currently on the LTV Advisory Group. Patric also served as President of the Preservation Society of Loudoun County from 2004-2006. In 2003 and 2007 Patric was actively involved in two organizations (Voters to Stop Sprawl and Voters for Loudoun's Future) whose goal was to elect a board of supervisors that would slow growth in the County and preserve land in the west. Patric has worked for Fidelity National Title Group and Chicago Title as Vice President and State Agency Manager, and served as Secretary on the Virginia Land Title Association board. He holds a BA in History from Florida International University, and enjoys hiking, gardening, planting trees and maintaining the family farm.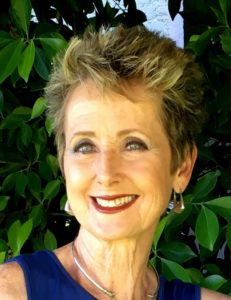 Carole Napolitano (Education Committee Chair, Celebrations, Communication & Outreach Committee), a leadership consultant and executive coach, first became interested in preservation and environmental concerns when, as a high school teacher in Omaha, Nebraska, she organized students in a celebration of the first Earth Day in 1970. Carole and her family moved to an historic home in Round Hill in the foothills of the Blue Ridge in 1977 when the western part of the county was still largely pastoral. For Carole and her family the Blue Ridge has served as a stunning backdrop and a recreational resource … for hiking, rock-climbing, and glorious sunsets on the Bears Den overlook. A favorite memory for Carole and her husband, Stephen, is having stayed up till the wee hours any number of times waiting in high anticipation for a forecasted snowfall to make its way over the mountain from the west. Carole and Stephen have three adult children and six grandchildren.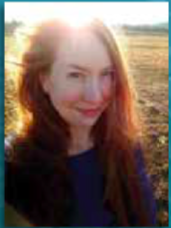 Rebekka Prinz (Celebrations, Outreach and Communications Committee Chair) has never quite forgiven her parents for moving before she was born causing her to be from New York City instead of Orkney Springs, a town of 35 people in the Shenandoah Valley.  She studied at Earlham College in Richmond, IN, and the University of Vienna and received her degree in Biology and Music.  She has worked as an educator in a variety of settings including Loudoun County Public Schools where she currently teaches in a middle school autism program. Rebekka is currently a member of the Rust Library Advisory Board and is working to pursue a degree in Library and Information Science. She enjoys hiking, camping, and clogging, and has been known to stop off at the Appalachian Trail on the way to and from work for a quick hike in the boots that are always in her car just in case.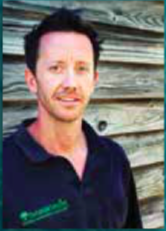 James Remuzzi (Stewardship Committee Chair) is the president and lead resource manager for Sustainable Solutions, LLC a natural resource management company based in Shepherdstown, WV.  Sustainable Solutions provides natural resource management services to private landowners, forestry associations, conservation buyers, non profits, NGO's, investors, and State and Federal agencies to help generate ecologic, economic, and social returns from their land. He is a practicing forester with 15 years on the ground conducting Sustainable Forest management and restoration. James grew up on a farm in Clarks Gap, Virginia, that raised grass fed beef and timber. He is an expert in ecosystem service markets and is the architect of the www.baybank.org and www.landserver.com.  He has presented nationally on the tools and mechanisms required for efficient and effective ecosystems markets.   James is an avid outdoorsman who enjoys hunting, hiking, biking, climbing, and paddling.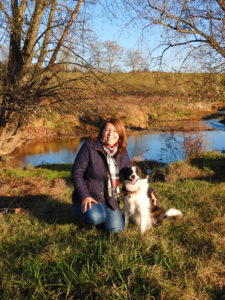 Juanita Tool (Education Committee) grew up on a small family farm in the Pacific Northwest among the Douglas Fir forests off Oregon's Coast Range.  She spent many hours hiking with her dog Charlies in the endless forests and taking care of her many 4-H animals.  She graduated with a BS in Business from Oregon State University and lived in Anchorage Alaska before moving to the Washington DC area.  For more than 24 years Juanita has nurtured her love for Loudoun County.  Raising a family working in county government as a political aide, owning several small businesses, and managing community farmers markets has given her extensive knowledge and appreciation for Loudoun and has made becoming a Realtor a natural transition for her.  Some of Juanita's favorite activities are hiking on the Appalachian Trail with her border collie, Stetson, and supporting local agricultural businesses, especially attending local farmers markets and breweries!