Happenings Around the Blue Ridge – August 25, 2022
August 1 to September 30 – Application — Future Harvest Beginner Farmer Training Program
Future Harvest's Beginner Farmer Training Program (BFTP) offers a 12-month immersive training experience that combines a comprehensive classroom curriculum with hands-on learning at some of the region's leading sustainable farms. Applications for 2023 are open from August 1 to September 30.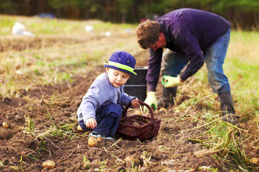 Level 1: Interested in farming but not sure where to start? Get your hands dirty with hands-on events and online classroom learning in this flexible program designed for folks who still work full time
Level 2: The flagship level of our program, designed for folks who have some on-farm experience build their skills and launch their farm businesses
Level 3: A mentorship program for farmers who have started their businesses and seek targeted support in both production and business
All three levels of the BFTP are FREE and trainees receive a host of benefits: annual FHCASA membership, free admission to our popular winter conference and year-round field days.
For information: https://futureharvest.org/programs/beginner-farmer-training-program/
August 28 – Creek Critters Count & Catch Program – 1:00 PM – 4:00 PM
Join the Purcellville Parks and Recreation Advisory Board, Purcellville Tree and Environment Sustainability Committee, and Loudoun Wildlife Conservancy to get up close and personal with the creek critters living in the South Fork of the Catoctin Creek at the Chapman DeMary Trail.


The Chapman DeMary Trail officially opened in 2009. This 10-acre area is considered to be the last stand of old growth forest in the Town. The trail runs along the South Fork Catoctin Creek which is part of the Chesapeake Bay Watershed. The trail is named after John Chapman who offered to open this area to the public so it can be used as an outdoor classroom and nature trail, and retired Loudoun Valley High School teacher John DeMary who encouraged his students to present their vision for this area to the Purcellville Town Council.  The Chapman DeMary Trail is located at 355 N. Hatcher Ave. Purcellville Va. 20132
Loudoun Wildlife Stream Team members will discuss the natural history of these critters, help participants learn how to identify them, and explain how they can help us determine the health of a stream. Registration required through the Purcellville Parks and Recreation website. https://loudounwildlife.org/
August 30 – Loudoun County Planning Commission Public Hearing – 6:00 PM – 10:00 PM
The Loudoun County Planning Commission will hold its first Public Hearing on the zoning re-write on August 30th beginning at 6:00 PM.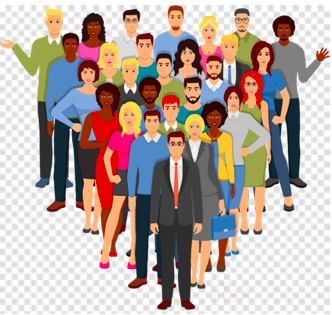 This will be the first of two Public Hearings on the zoning ordinance with the 2nd tentatively scheduled for December 2022.
This first hearing will only focus on portions of the draft zoning ordinance including:  definitions and rules of interpretation; development standards; procedures (including enforcement) and signs. These redrafted portions were released by the staff on 8/11/22.  The 8/11/22 re-draft is intended to reflect the public comments on the original draft.
Friends of the Blue Ridge Mountains (FBRM) has consistently and aggressively pushed for better zoning requirements to protect the mountains from overdevelopment.
The re-draft released 8/11/22 is a striking disappointment.
Zoning enforcement is the only portion of the zoning ordinance directly related to FBRM's concerns that are contained in the 8/11/22 release.
In terms of zoning enforcement FBRM has insisted on two simple principles: 1) The penalties for serious zoning violation should be sufficiently robust to discourage violation and not simply become a cost of doing business; and 2) the penalties for serious zoning violations should require the violator to return the land to the condition it was in before the violation. It is not sufficient to stop the violation. The land must be returned to its original condition.
The 8/11/22 staff redraft does not accept or even recognize either principle.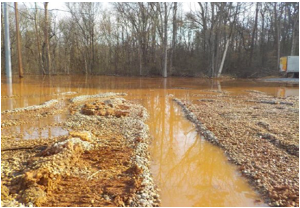 Peter Weeks, President of Friends of the Blue Ridge Mountains will be speaking at the August 30th Public Hearing and FBRM will continue to push vigorously for improvements in the Zoning ordinance to better protect the Mountains.
Incidentally, the only relevant change that the 8/11/22 redraft makes is that the term Mountain Development Overlay District (MDOD) is now changed to Mountain Overlay District (MOD).
The public hearing can be viewed at: Comcast Government Channel 23, Verizon FiOS Channel 40 and livestreamed at loudoun.gov/meetings.
August 31 — Land Conservation and Management Workshop — 6:00 pm – 8:00 pm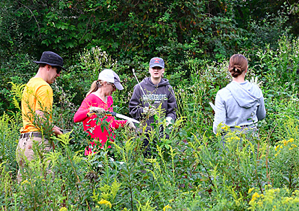 The Lucketts Ruritan Club invites you to attend a land conservation and management workshop. The program will review conservation easement basics, available agricultural cost-share programs, and habitat restoration efforts within Loudoun County. You will also have the opportunity to mix and mingle with area landowners. The workshop will be at Barnhouse Brewery 43271 Spinks Ferry Road Leesburg, VA 20176
September 3 — Work Day at JK Black Oak Wildlife Sanctuary September 3 @ 8:00 am – 11:00 am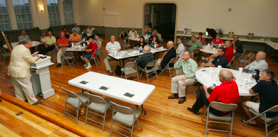 JK Black Oak Wildlife Sanctuary is a beautiful 87-acre wildlife preserve located in Lucketts.  Loudoun Wildlife purchased the property in 2020 to preserve this globally rare wetland, which is home to a wonderful diversity of unique species.  Join Loudoun Wildlife for habitat restoration projects that include invasive plant removal and trail maintenance. Please be aware that you may encounter poison ivy and ticks at the work site.  Long sleeves and pants, gardening gloves and insect repellant are recommended. Additional information and directions to the site will be provided a few days in advance. 20 volunteers needed.  Registration required.
Please note: due to the environmentally sensitive habitat and rare species, JK Black Oak is not open for general public access, and we can only accommodate confirmed volunteers for this event. As of 8/22/22 only 9 volunteer positions remain available.
Questions: Contact Volunteer Coordinator Kim Strader at kstrader@loudounwildlife.org.
September 7 — Magical Monarchs — 7:00 pm – 9:00 pm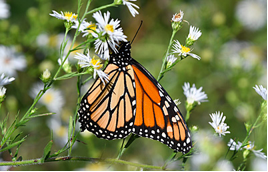 Environmental education specialist and naturalist Clare Walker will share photos and video from a trip to the Monarch butterfly's overwintering areas in Michoacan, Mexico, and share stories of their amazing migration, the dangers they face, and what we can do to protect them. This talk is co-sponsored by Loudoun Wildlife Conservancy and the Loudoun County Public Library.
The event will be at the Cascades Library 21030 Whitfield Place, Potomac Falls, Va. 20165
Questions: Contact info@loudounwildlife.org.
September 10 — Fall Native Plant Sale — 9:00 am – 3:00 pm
Native plants add beauty and interest to your garden year-round and provide important habitat for wildlife. Autumn is an optimal time for planting trees and shrubs. These, plus flowers, vines and ferns will be available for purchase from local nurseries. The sale, sponsored by Loudoun Wildlife Conservancy, will be staffed by volunteers knowledgeable about native plants.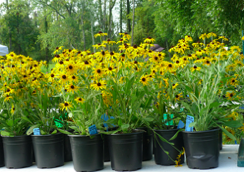 In addition to selling plants, the sale provides an opportunity to learn about some of Loudoun Wildlife Conservancy's programs and how you can volunteer for them. The Wild Shop will be there with books, T shirts, mugs, and other merchandise for sale.
If you have boxes for carrying your plants, please bring them.
The sale will be held at Main Visitor Parking Lot at Morven Park, 17195 Southern Planter Ln
Leesburg.
Questions: Contact Janet Locklear at jlocklear@loudounwildlife.org.
September 17 & 18 – 52nd Annual Bluemont Fair – 10:00 AM – 5:00 PM
Bring your family and friends to the annual Bluemont Fair and take a day to wander through the 200-year-old village nestled in the foothills of the Blue Ridge mountains.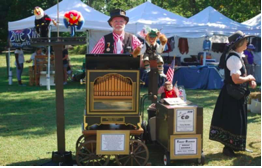 Browse artisan crafts and enjoy local wine, beer, and music, all while experiencing the history and traditions of our area.  Grab a bite to eat or attend an archaeology demonstration while the children enjoy free games in the Children's Fair or visit the petting zoo.
Breathe in some mountain air, have fun, learn something new, and start checking off that holiday gift list, $10 admission — And kids 9 and under get in free.
Friends of the Blue Ridge Mountains is a sponsor of the fair. Please visit or booth.
An Interesting Product — Walk The Distance app — for those who'd rather be hiking the AT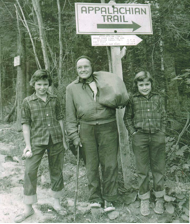 Walk The Distance is an app that'll motivate you to get off the couch and get some exercise. It lets you virtually walk long-distance routes like the Appalachian Trail (AT) and Pacific Crest Trail (PCT) — perfect for those of us who don't mind our local walking paths but wish for something a little more scenic.
For every mile you walk at home, you get to see a little icon with your picture move along a map, making its way between famous landmarks like Springer Mountain in Georgia or The Virginia Roller Coaster. As you reach certain points, Walk The Distance will give you pictures and facts about them.