Happenings Around the Blue Ridge February 24, 2022
Again, this year Friends of the Blue Ridge Mountains will be participating in the Give Choose Campaign which will be held on Tuesday March 29th.
The threats to our beloved Blue Ridge mountains range from climate change to increased development pressures. Over the next 12 to 18 months many public policy decisions are going to be made that will shape the course of development in the Mountains for decades. For example, Loudoun County will be adopting a new zoning ordinance which will determine such basic questions can we keep cell towers off the Mountain ridge, can we preserve the prime agricultural soils in the west; how do we protect the streams and water ways; how can we promote the use of conservation easements to shelter land from development in perpetuity? The County will also begin discussion of new conservation tools such as Purchase Development Rights and Transfer Development Rights.
Friends is your voice to make sure that the impact on the Blue Ridge is considered as governments make these and countless other decisions about future development.
We hope you can give generously through the Give Choose Campaign on March 29th to keep your voice in support of the Blue Ridge loud and clear.
Join Blue Ridge PRISM and the Oak Spring Garden Foundation for the first in a series of three workshops in 2022 to learn about the identification, impact, and control of invasive plant species common to Northe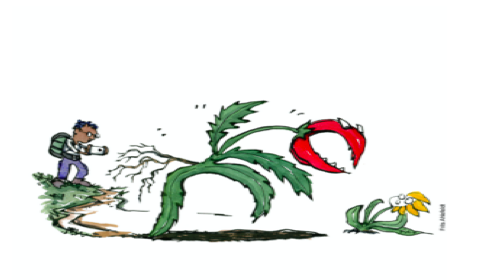 rn Virginia. The workshop will take place on the Rokeby Farm parcel of the Oak Spring Garden Foundation. Topics to be covered will include: the identification of common invasive plant species, the timing and practical application of available treatment methods and other issues related to the management of current and potential future invasive plant species.
Register: https://www.eventbrite.com/e/invasive-plant-species-management-and-control-tickets-222013116207
Blue Ridge PRISM is hiring two Invasive Management Specialists to promote and enhance the work of the organization through direct work landowners within our 12-county service area including Loudoun County. Please send resume along with a cover letter detailing salary requirements and location preference to Elizabeth Mizell by email, info@blueridgeprism.org. Include 'Invasive Management Specialist' in the subject line.
Join the Northern Virginia Regional Commission and the George Mason University School of Business for a webinar. Rapid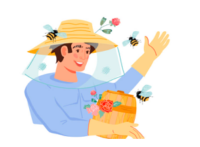 urbanization across Northern Virginia is moving local governments and small businesses to
seek creative programs that limit habitat erosion, destruction of biodiversity and the loss of native species. In Dortmund, Germany, one small business entrepreneur works with the local community and government to rehabilitate habits (especially for bees) and biodiversity through practical, small-scale low-cost ways. This is a tale of small-scale success fusing creative enthusiasm, low-tech, workforce training, passion for sustainability and biodiversity.
Join the Purcellville Parks and Recreation Advisory Board, Purcellville Tree and Environment Sustainability Committee and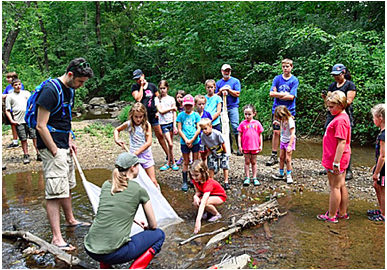 Loudoun Wildlife Conservancy to get up close and personal with the creek critters living in the South Fork of the Catoctin Creek at the Chapman DeMary Trail.  Loudoun Wildlife Stream Team members will discuss the natural history of these critters, help participants learn how to identify them, and explain how they can help us determine the health of a stream.  Registration required through Purcellville Parks and Recreation.  
Questions: Contact Amy Ulland at aulland@loudounwildlife.org