Happenings Around the Blue Ridge
Friends of the Blue Ridge Mountains 
Give Choose Campaign

We all take for granted the role the Blue Ridge Mountains play in our lives. The mountains clean our water, and convert our carbon dioxide to oxygen, the mountains slow our rainfall preventing erosion. And they do all this for free. If we had to build a water filtering, oxygen generating, erosion preventing machine what would it look like and how much would it cost? Try to imagine what building and running such a machine 24/7 would add to your tax bill.  Incidentally, the mountains do all of this while providing grand vistas, and vast acres for recreation.
However, we take these benefits for granted at our peril. Despite its appearance, the Blue Ridge is a delicate ecosystem that can be destroyed with frightening ease and speed. Worldwide climate change is already seriously stressing the capacity of the mountain environment to clean our air and our water. Add to that the threats from over-development, building on the mountain slopes, cutting the tree cover, increasing traffic and the results could quickly become catastrophic.
The mission of Friends of the Blue Ridge Mountains is to "preserve, enhance and celebrate the Blue Ridge Mountains as a valuable resource and treasured space for present and future generations."  The preserving portion of that mission is becoming increasingly difficult and increasingly important.
Friends of the Blue Ridge Mountains depends upon the generous financial support of those who love and depend upon the Mountains.
We ask you to donate to help Friends to continue to be your voice to help preserve the Blue Ridge Mountains for you and your children and your grandchildren's grandchildren.
This year, the annual Give Choose campaign runs from March 15th through March 29th. Beginning March 15th, please go to Give Choose, select Friends of the Blue Ridge Mountains, and invest in helping us to continue to do that which we have been doing successfully for the past 15 years. Or visit our link at www.givechoose.org/fbrm.
March 5 – Registration Opened
Land Trust of Virginia 5th Annual Bike the Gravel: Tour de Conservation Easement. This is a a one-of-a-kind ride on scenic gravel roads and through gorgeous private properties of Loudoun and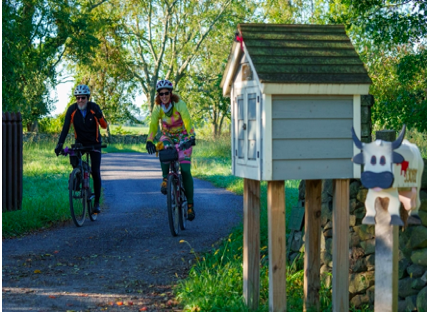 Fauquier Counties, Virginia. Saturday, September 24th
Featuring a course that's over 60% gravel.
New properties never toured on previous rides.
Something for every level – short, medium length courses, as well as Metric Century.
For more information go to: https://landtrustva.org/event/bikethegravel/
March 19 — Photographing Virginia's Wildlife and Wilderness
Join Loudoun Wildlife Conservancy to experience Virginia's wildlife through the lens of professional wildlife photographer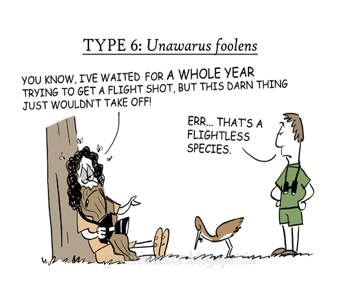 Jeff Mauritzen. Discover the natural beauty that exists around Loudoun and the state from the many stunning photographs Jeff has captured over the years.  Also get tips on how you can improve your nature photography skills. This program takes place at the Izaak Walton League Chapter House near Leesburg. Directions will be included in the confirmation email for registered participants. Limit 35. Registration required.
Questions: Contact info@loudounwildlife.org.
March 24 – Goose Creek Association (GCA) presentation hosted by the National Sporting Library
Join the Goose Creek Association and the National Sporting Library & Museum for a VIRTUAL presentation on GCA's 50+ years of conservation in the Goose Creek watershed. 6:00 pm to 7:00 pm. For more information and to register, email Emily Reeb at EReeb@NationalSporting.org
March 22 – March 26 — Naturally Latinos Conference
Únase a nosotros para hablar con colegas, activistas y expertos Latinx. Abordaremos temas como el cambio climático, la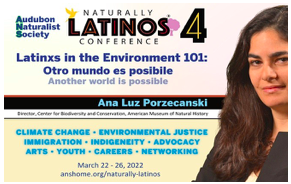 justicia ambiental, inmigración, la identidad indígena, alcance comunitario, periodismo, desarrollo profesional, abogacía y más. Disfrutará de talleres, sesiones de networking, paneles, proyección de películas, música y baile. Esperamos reunirnos para reconectarnos, volver a imaginar, volver a comprometernos y revitalizar nuestra alegría y esperanza para el futuro, juntos. The Piedmont Environmental Council is proud to be a Naturally Latinos Conference sponsor.
April 9 — 14th Annual Bluebell Walk along Cedar Run
Join The Piedmont Environmental Council's Julian W. Scheer Fauquier Land Conservation Fund for the Annual Bluebell Walk on Cedar Run. Take a casual walk-through picturesque farm fields that have been preserved forever with a conservation easement on your way to the bluebell covered banks of Cedar Run. Naturalists will be on hand to identify native vegetation.
10:00 AM to Noon – Free
Bonny Brook Farm — 8446 Old Dumfries Road — Catlett, VA 20119
For more information go to: https://www.eventbrite.com/e/annual-bluebell-walk-on-cedar-run-tickets-291231821217
April 21, 2022 – Piedmont Environmental Council Walk 
The Piedmont Environmental Council (PEC) will host a walk to showcase their Potomac Planting Program and the Piedmont Grassland Bird Initiative. This is the first in-person session of 2022! Participants will meet at Sky Meadows State Park and transition to the Piedmont Memorial Overlook. 3:30 to 5:00 PM — Free
For more information go to: https://www.pecva.org/events/